Earn your law degree in the city where laws are made.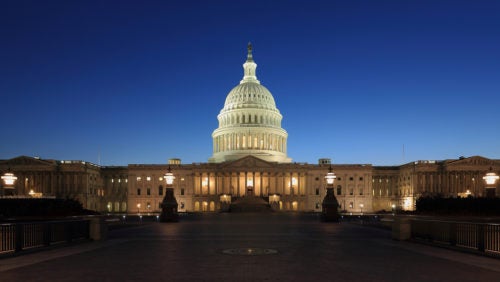 United States Capitol
12 minute walk from Georgetown Law
Take a few short steps from the Georgetown Law campus, and you'll find yourself looking up at a familiar sight — the U.S. Capitol.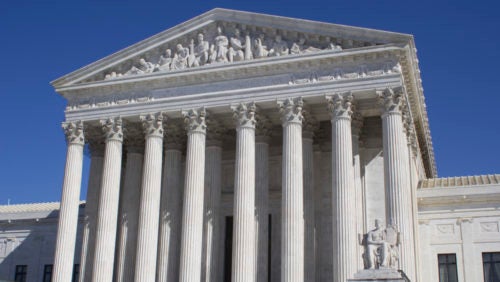 The Supreme Court
15 Minute Walk from Georgetown Law
Our Supreme Court Institute moots more than 90 percent of the cases heard by the Court each year.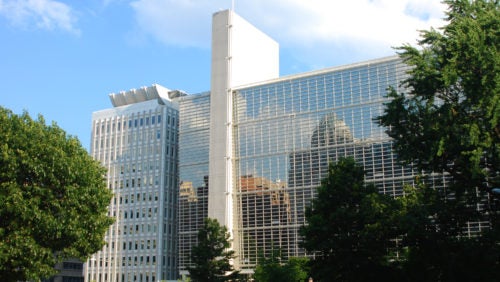 The World Bank
10 Minute Drive from Georgetown Law
Georgetown Law is recognized globally as a leader in scholarship, teaching and educational programming that transcends borders.
Georgetown Law students don't just study the law. In D.C., they experience it.
Washington, D.C., is the nation's capital, a global hub and a lively metropolis. At Georgetown Law, students learn the law in the place where laws are made.
Facts & Stats
70
Each year, Georgetown Law welcomes graduate students from more than 70 countries, representing approximately 300 law schools worldwide.
98
Percentage of Supreme Court cases that were mooted at Georgetown in 2017-18.
300+
Number of students who participate in 17 different clinics.
Blog
The Ethics of Separating Families at the Border
Lawfare Blog
The separation of parents from children is a result of a deterrent policy the Trump administration has implemented to stop the flow of migrants from Mexico and Latin America. Continue Reading
Interview
D.C. Is Being Sued For Gentrifying. Here's What To Know About The Case
DCist
A new suit against the District of Columbia claims the city's policies are discriminating against longtime residents in favor of attracting younger, richer ones. Professor Anthony Cook explains how "disparate impact" is the plaintiff's best argument. Continue Reading
Improving Uganda from an Environmental Perspective
With the discovery of commercially viable amounts of oil in Uganda in 2006, protecting the environment has become an especially hot topic.
Continue Reading
Continue Reading
Making a Difference with Mental Health
Law schools typically cover topics ranging from monopolies to marriage to mergers. The mental health of lawyers? Not so much.
Continue Reading
Continue Reading
POSTED 05.31.18
In Memoriam: Professor Emeritus John G. "Jack" Murphy Jr. (LL.B.'61)
Professor Emeritus John G. "Jack" Murphy Jr. (LL.B.'61), who joined the Georgetown Law faculty in 1965 and taught courses ranging from Commercial Law to Federal Election Law, died May 26.
Read more