Christine Q. Washington
Senior Director, Executive Education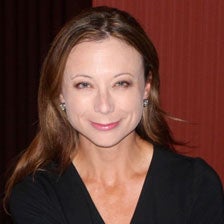 Christine Washington is Georgetown Law's Senior Director of Executive Education. She is an experienced leader who strategizes with global partners to design and deliver top-caliber executive training programs on campus and abroad. At Georgetown Law, Christine has also held frontline positions with the Institute of International Economic Law, Advancement and Graduate Professional Development teams. Her extensive professional experience spans higher education, private practice, Big Law recruiting and client development, the State Department and the non- profit sector – enabling her to craft incisive professional development programs to expertly challenge executives to take their performance to the next level.
Christine has delivered "Global Georgetown" professional development programs in Washington and around the world, including in Paris, London, Madrid, Seoul, and Beijing. She has served as a speechwriter to former Egyptian First Lady Jehan Sadat, focusing on issues of women and leadership. An attorney, Christine is a member of the New York and DC Bars. She has chaired Georgetown Law's Professional Development Committee and twice received Georgetown Law's Special Performance Award for outstanding performance. Christine has held numerous Board and executive leadership roles, including several terms as President, for multiple DC-area volunteer organizations. Additionally, she has long been an active member of the Junior League of Washington, serving on the Historic Alexandria Docents Committee.
Christine holds a B.S. in Foreign Service from Georgetown University's School of Foreign Service, as well as a J.D., with honors, from American University's Washington College of Law. While at Georgetown, she received the Certificat d'Etudes Politiques from Sciences Po, Paris, as well as a post-graduate fellowship to study leadership in the Middle East.
---
EDUCATION
B.S. Foreign Service, School of Foreign Service, Georgetown University
Certificat d'Etudes Politiques, Sciences Po Paris
J.D. cum laude, Washington College of Law, American University
Raoul Wallenberg Post-Graduate Fellowship, Leadership in Democratic Societies, Jerusalem