Jill C. Castleman
Executive Director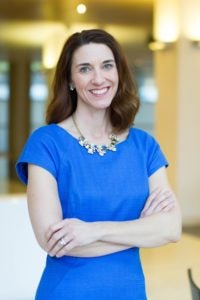 Jill Castleman is the Executive Director of the Office of Executive and Continuing Legal Education. In her role as Executive Director, Jill oversees all CLE and Executive Education programming and new initiatives, provides leadership for departmental operations, and serves as a liaison to other Georgetown University administrators and administrators.  She has over twenty years of experience and has focused her work on human resource management, program planning, operations, event management and leadership. 
Jill is a firm believer in lifelong learning and encourages the professional development of all team members.  She is a leader in the continuing professional education industry and currently serves on the Executive Committee of the Association of Continuing Legal Education (ACLEA).  She has served as the chair of the Law School Special Interest Group and the Executive Leadership Special Interest Group of ACLEA.  She has also served as the Chair of the Section of Continuing Legal Education for the Association of American Law Schools.  Previously, Jill worked on Capitol Hill in the U.S. Senate. Before moving to Washington, DC, Jill worked for a non-profit organization.
Jill has earned her SHRM-CP certification through the Society for Human Resource Management.  She has a Certified Program Planner designation through the Learning Resources Network.  Jill is also a trained facilitator for the Lawyers in Balance program at Georgetown Law.  Jill has served on the University's Staff & AAP Advisory Council and on the Law Center's Professional Development Committee.  She was also selected to participate in the "Shaping and Advancing Georgetown Executives – Future Leaders Program."  Jill was twice selected to receive Georgetown Law's Special Performance Award for outstanding performance.
Jill is a graduate of Indiana University, with a bachelor's degree in Public Affairs. 
---
EDUCATION
B.S., Indiana University
Certified Program Planner (CPP)