Kyle Kunkler
Program & Administrative Coordinator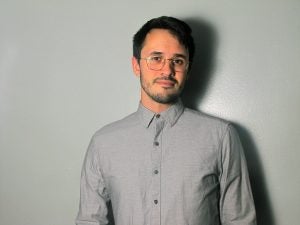 Kyle Kunkler is the Program & Administrative Coordinator for the Office of Executive and Continuing Legal Education. Kyle is responsible for customer service, supports CLE and Exec Ed in-person and virtual programs, and provides office management assistance.  Before coming to Georgetown, he worked in Chicago as an arts administrator and ballet accompanist for 7 years. While in Chicago, he worked widely as a composer, including commissions for COMMON Conservatory, Ballet Chicago, and A&A Ballet.
In addition to his role at Georgetown Law, he continues to work as a performer and composer, focusing particularly on piano, electronics, and algorithmically-generated sounds. As a performer he specializes in improvised classical music in addition to writing and performing with metal bands such as Outrun the Sunlight.
Kyle studied at Knox College, where he earned a B.A. in music.