Wendy Cumberland
Program Attorney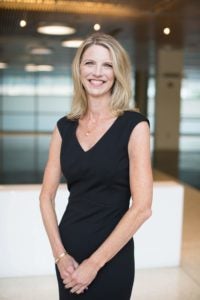 Wendy Cumberland is a program attorney in the Office of Executive and Continuing Legal Education. A native New Orleanian, she holds a J.D. from Tulane University School of Law and a B.A. from Louisiana State University. Wendy is also a member of Leadership Greater Washington, class of 2013. 
Wendy has more than 15 years of events, communications, external relations and volunteer management experience. At Georgetown Law, she manages a portfolio of continuing legal education (CLE) programs and CLE advisory boards. Previously, she produced and managed programming and events domestically and abroad for trade associations including the Business Software Alliance (BSA) and Consumer Technology Association (CTA). She served as senior counsel and vice president of public affairs at the Washington Legal Foundation and also headed fundraising and external relations at two national non-profits. 
Wendy has actively volunteered as a member of the Junior League of Washington (JLW) since 1998. Additionally, she served on the JLW's board of directors for five terms, including one as president during the organization's centennial anniversary. She has also served as a board member of Bright Beginnings, Inc. – a non-profit organization that provides educational support and development for children of homeless families and those in transition. 
---
EDUCATION
B.A., Louisiana State University
J.D., Tulane University School of Law