Our list of scholars continues to grow. These individuals were original participants in our Visiting Scholar's Program.
Past Scholars & Fellows
2017
Christina Mulligan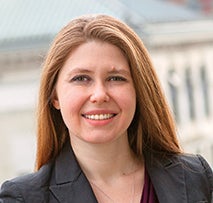 Professor Mulligan teaches Internet law, intellectual property law, and trusts & estates. Her research addresses efforts to adapt intellectual property law for the digital age, the relationship between law and technology, and theories of constitutional interpretation. Recently, she has written about the Internet of Things, robot punishment, and early translations of the Constitution.
While at Brooklyn, Professor Mulligan researched as a visiting scholar at the Georgetown Center for the Constitution and taught as a visiting associate professor at Yale Law School. Previously, she taught at the University of Georgia and was a postdoctoral associate and lecturer in law at the Information Society Project at Yale Law School. Her scholarship has been published in a variety of journals and law reviews, including Georgia Law Review, SMU Law Review, and Constitutional Commentary.
Professor Mulligan earned her bachelor's degree cum laude and her law degree cum laude from Harvard University, where she worked as a production and article editor for the Harvard Journal of Law & Technology. Before entering academia, she served as a law clerk for Judge Charles F. Lettow of the U.S. Court of Federal Claims.
Tara Helfman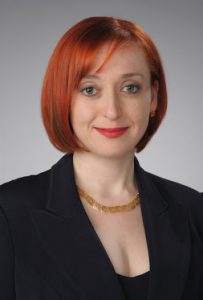 Professor Helfman was a Visiting Scholar of the Center in fall 2017. She graduated from Yale Law School in 2006, where she was the Yale Journal of International Law Young Scholar of the Year and the recipient of the Joseph Parker Prize for Legal History. An undergraduate alumna of Queens College (1999), she was one of the first two recipients of a British Marshall Scholarship from the City University of New York. She went on to pursue advanced degrees in intellectual history and legal theory from Cambridge University and University College London.
Professor Helfman teaches Contracts, Constitutional Law I, Law of the Sea, and International Law. Her primary research interests are public international law and legal history. She is the coauthor with Edgar McManus of the two-volume Liberty and Union: A Constitutional History of the United States (Routledge: 2014). Professor Helfman was previously an Associate at the New York office of Debevoise and Plimpton, LLP, in the International Dispute Resolution and Securities & White Collar Crime Practice Groups.
2015
Melanie Marlowe
Melanie M. Marlowe writes on American politics, with a special focus on the presidency and the Constitution. She edited, with Carol McNamara, The Obama Presidency in the Constitutional Order, and contributed chapters on President Obama's exercise of general constitutional powers and his view of his Commander-in-Chief powers to that volume. In addition to other publications on the Obama presidency specifically, she has published on the executive's role in the administrative state.
A native of Idaho, she received her B.A. in political science from Utah State University and an M.A. from Claremont Graduate University, where she is completing a dissertation on executive war powers. She is a lecturer at Miami University (Ohio), where she teaches constitutional law, civil liberties law, and seminars or liberty in the American regime. She is a coordinator with the Thomas W. Smith Project on Liberty, Democracy, and Citizenship. She was a Congressional Fellow with the American Political Science Association in 2012-2013, during which time she studied congressional oversight of the executive branch. She was a Jack Miller Center Academic Fellow and a Lehrman American Studies Fellow at Princeton.
Lee Strang
Professor Strang teaches at The University of Toledo College of Law, where he joined the faculty in 2008, was granted tenure in 2010, and was named Director of Faculty Research in 2014. In 2015, Professor Strang was named the John W. Stoepler Professor of Law & Values. Previously, he was a visiting Professor at Michigan State University College of Law and an Associate Professor at Ave Maria School of Law. A graduate of the University of Iowa, where he was Articles Editor of the Iowa Law Review and Order of the Coif, Professor Strang also holds an LL.M. degree from Harvard Law School.
Prior to teaching, Professor Strang served as a judicial clerk for Chief Judge Alice M. Batchelder of the U.S. Court of Appeals for the Sixth Circuit. He was also an associate for Jenner & Block LLP in Chicago, where he practiced in general and appellate litigation.
A prolific scholar, Professor Strang has published in the fields of constitutional law and interpretation, property law, and religion and the First Amendment. His most recent article, Originalism and the Aristotelian Tradition: Virtue's Home in Originalism, was published in the Fordham Law Review.
John Stinneford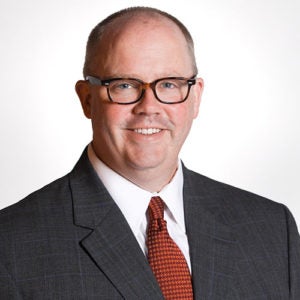 Profoessor Stinneford (University of Florida Levin College of Law) teaches and writes about criminal law, criminal procedure, and constitutional law, with a particular focus on the original meaning of the Cruel and Unusual Punishments Clause. His work has been published in a variety of scholarly journals, including the Virginia Law Review, the Northwestern University Law Review, the William & Mary Law Review. He has won several national awards for his writing, and has been cited by United States Supreme Court Justice John Paul Stevens (Ret.), state and federal courts, and numerous scholars.
Before joining the Florida faculty in 2009, Professor Stinneford clerked for the Hon. James Moran of the U.S. District Court for the Northern District of Illinois, served as an Assistant U.S. Attorney, and practiced law with Winston & Strawn in Chicago.
2014
Richard Izquierdo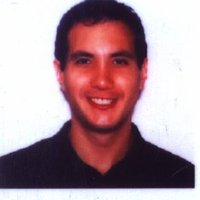 Professor Izquierdo served as a Fellow of the Center for two years.
He is currently an Adjunct Constitutional Law Professor at Concord Law School. He researches and writes within constitutional law and contracts, with a particular interest in constitutional foundations and transformations. He received his B.A., summa cum laude, from Rutgers University (New Brunswick), his J.D. from the University of Pennsylvania Law School, and his M.A. and Ph.D. in Political Science from Stanford University. He was the 2012-13 Thomas W. Smith Postdoctoral Research Associate within the Department of Politics at Princeton University. Before pursuing an academic career, he practiced law at Fried, Frank, Harris, Shriver & Jacobson in New York City.