Dr. John S. Baker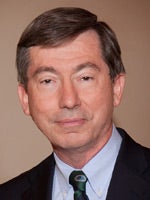 Dr. John S. Baker, Jr. is  a Visiting Professor of the Georgetown Center for the Constitution and a Visiting Professor at Peking University School of Transnational Law.  He is Professor Emeritus of Law at Louisiana State University Law School.  Dr. Baker was an adjunct Fellow at the Heritage Foundation (Spring, 2008) and a Distinguished Scholar at the Catholic University of America Law School (2011-12).
He has also taught at Tulane Law School, George Mason Law School, Pepperdine Law School, New York Law School, Hong Kong University, and the University of Dallas, School of Management.  He has been a Visiting Professor at the University of Lyon III (France, 1999-2011) and at the Universidad de los Andes, Chile, where he was a Fulbright Specialist in 2012.
He has lectured at universities and research institutes in Argentina, Austria, Brazil, Peru, Croatia, Slovenia, Taiwan, Vietnam, and the Philippines, where he was a Fulbright Fellow (2006).  In September, 2016, along with Justice Samuel Alito, he was a speaker for the U.S. Embassy in Beijing.
Dr. Baker started the U.S. Constitution and the American Economy program in 2014.
Professor Randy E. Barnett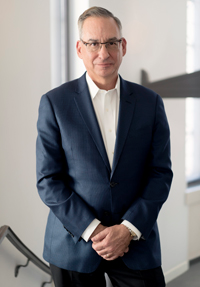 Professor Randy Barnett is the Carmack Waterhouse Professor of Legal Theory at Georgetown University Law Center, where he directs the Georgetown Center for the Constitution and teaches Constitutional Law and Contracts.  He is a Visiting Professor at Harvard Law School, the University of Pennsylvania, Northwestern, and the Universidad Francisco Marroquin in Guatemala.
He delivered the Kobe 2000 lectures in jurisprudence at the University of Tokyo and Doshisha University in Kyoto.  In 2008, he was awarded a Guggenheim Fellowship in Constitutional Studies.  His publications include more than 100 articles and reviews, as well as ten books, including Restoring the Lost Constitution: The Presumption of Liberty (Princeton, 2005) and Our Republican Constitution: Securing the Liberty and Sovereignty of We the People (HarperCollins, 2016).
In 2011-12, he represented the National Federation of Independent Businesses in its constitutional challenge to the Affordable Care Act.