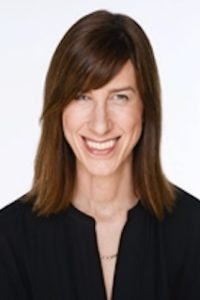 University of Toronto
Karen Knop
Areas of Expertise:
Brief Bio
Karen Knop, B. Sc. (Hons.), LL.B. (Dalhousie), LL.M. (Columbia), S.J.D. (Toronto), is a professor at the Faculty of Law.  She was editor of the University of Toronto Law Journal from 2007 to 2012, and associate dean for research from 2016 to 2018.
Professor Knop writes on issues of diversity, interpretation and participation in public international law.  While such issues are usually studied as part of international human rights law, her scholarship is broadly concerned with the challenges of gender and cultural differences to core concepts in public international law, including sovereignty, self-determination, nationality and the relationship between international and domestic law.  Her recent articles develop alternative approaches to these topics by turning to private international law and foreign relations law.
Professor Knop's book Diversity and Self-Determination in International Law (Cambridge University Press) was awarded a Certificate of Merit by the American Society of International Law.  She is the editor of Gender and Human Rights (Oxford University Press), co-editor of Re-Thinking Federalism: Citizens, Markets and Governments in a Changing World (UBC Press) (with Sylvia Ostry, Richard Simeon and Katherine Swinton), and co-editor of a symposium issue of the journal Law and Contemporary Problems on "Trandisciplinary Conflict of Laws" (with Ralf Michaels and Annelise Riles).  Her articles have appeared in the Cornell Law Review, European Journal of International Law, NYU Journal of International Law and Politics, Osgoode Hall Law Journal, Stanford Law Review and Transnational Legal Theory, among others.  Professor Knop currently holds a three-year Social Sciences and Humanities Research Council (SSHRC) grant for a project entitled "A Missing Field: Foreign Relations Law of Canada" (with Robert Wai).
Professor Knop has been a visiting professor at Georgetown University Law Center, a visiting fellow at the University of Melbourne Law School, the J.C. Smith Visiting Fellow at the University of Nottingham School of Law and a senior fellow at the Center for International Studies, New York University School of Law.  She has served as rapporteur for the International Law Association's Committee on Feminism and International Law, member of the Board of Directors of the Canadian Council on International Law and member of the Executive Council of the American Society of International Law. She sits on the Board of Editors of Critical Analysis of Law, the London Review of International Law, the University of Toronto Law Journal and the American Journal of International Law, where she chaired the editorial committee of AJIL Unbound, the new online component of the Journal, from 2014 to 2017. In fall 2018, Professor Knop will be a British Academy Visiting Fellow at the LSE Centre for Women, Peace and Security.
Courses taught at CTLS
Nationalism, Cosmopolitanism, Identity Seminar (Fall 2012)
Core Course: Introduction to Transnational Law (Fall 2012)