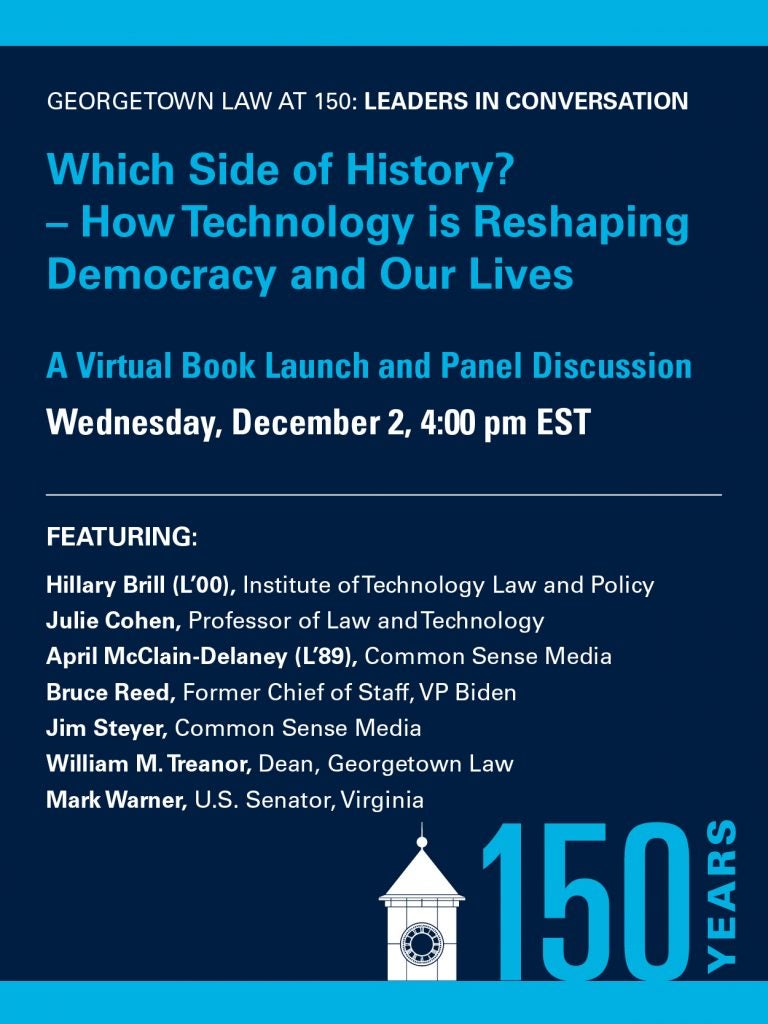 This virtual program will feature a panel discussion and serve as a book launch for Common Sense Media's new compilation of essays. Edited by Common Sense Media CEO Jim Steyer, the book is entitled Which Side of History? – How Technology is Reshaping Democracy and Our Lives.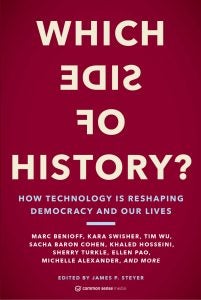 Dean William M. Treanor and Hillary Brill (L'00), Interim Executive Director of the Institute of Technology Law and Policy, will offer opening remarks.
A panel discussion will follow, examining recent issues at the intersection of technology and policy, including intermediary liability and general regulation needs for platform governance.
The panel will be moderated by April McClain-Delaney (L'89), Washington, D.C. Director of Common Sense Media and a member of the Georgetown University Board of Regents. It will feature:
This event is sponsored by the: