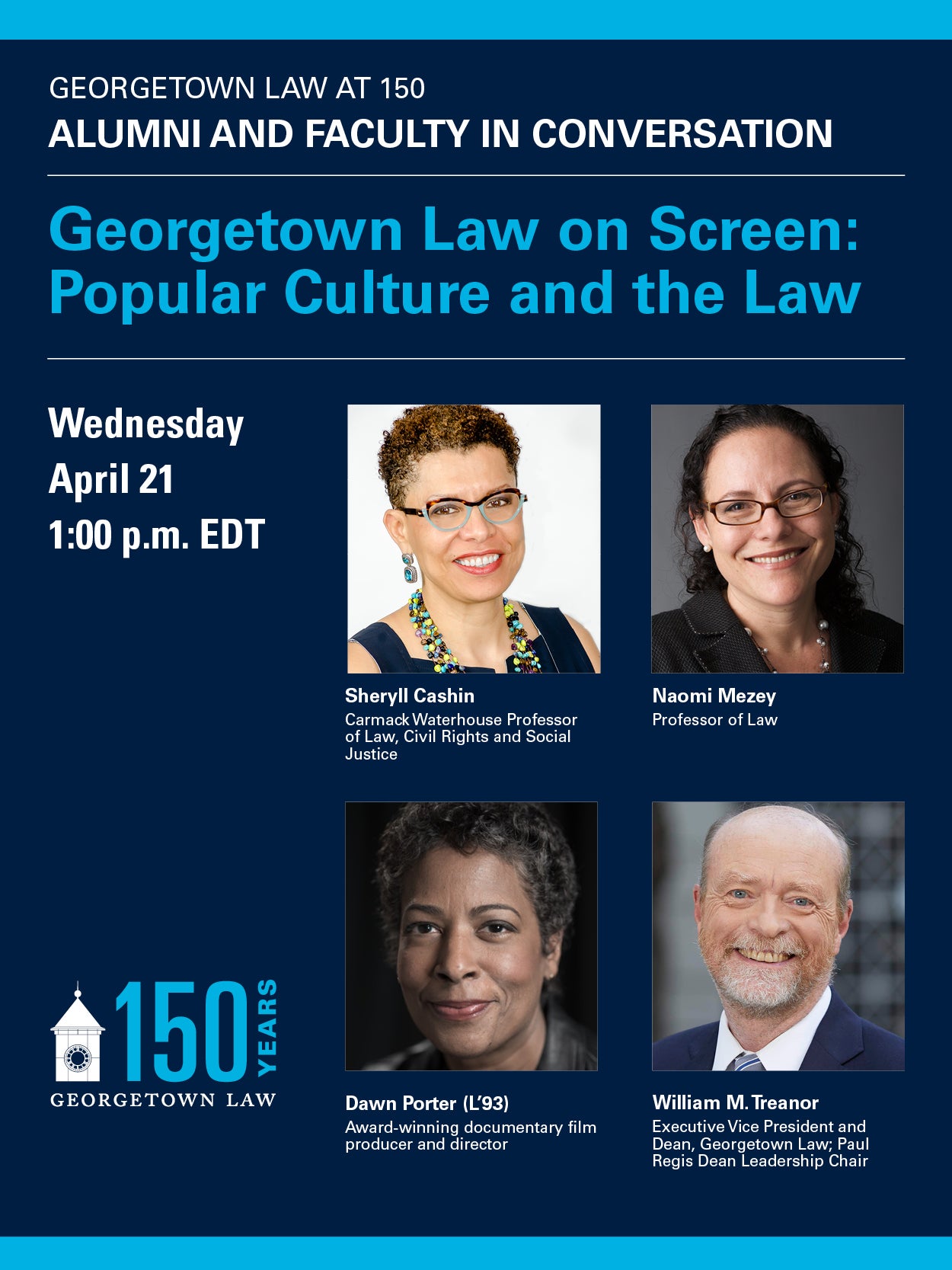 Dean William M. Treanor welcomes guests for a live, virtual event in which distinguished alumni and faculty members consider the relationship between screen portrayals of legal matters, and the real-life administration of justice. The program also highlights Georgetown Law's connections to popular screen properties.
Naomi Mezey, Professor of Law, shares how popular culture impacts attorneys' and judges' understanding of the law and moderates a discussion featuring:
Dawn Porter (L'93), award-winning documentary film producer and director. Ms. Porter will discuss the effect documentary films can have on public understanding. Her work includes John Lewis: Good Trouble (2020, CNN Films), Bobby Kennedy for President (2018, Netflix), and Gideon's Army (2013, HBO, depicting the difficulties faced by public defenders in the South).
Sheryll Cashin, Carmack Waterhouse Professor of Law, Civil Rights and Social Justice. Professor Cashin authored the book Loving: Interracial Intimacy in America, published in 2017, the 50th anniversary of the case Loving v. Virginia. She will speak on how media and film portrayals of the Lovings shifted public opinion on interracial marriage and influenced future legal rulings.
A video recording of this event will appear on this page shortly after its live premiere. Captioning will be available in the following 24-48 hours.