To join this event on Thursday, March 25 at 10:00 a.m. EDT, please click this Zoom Webinar link and follow the prompts to sign in.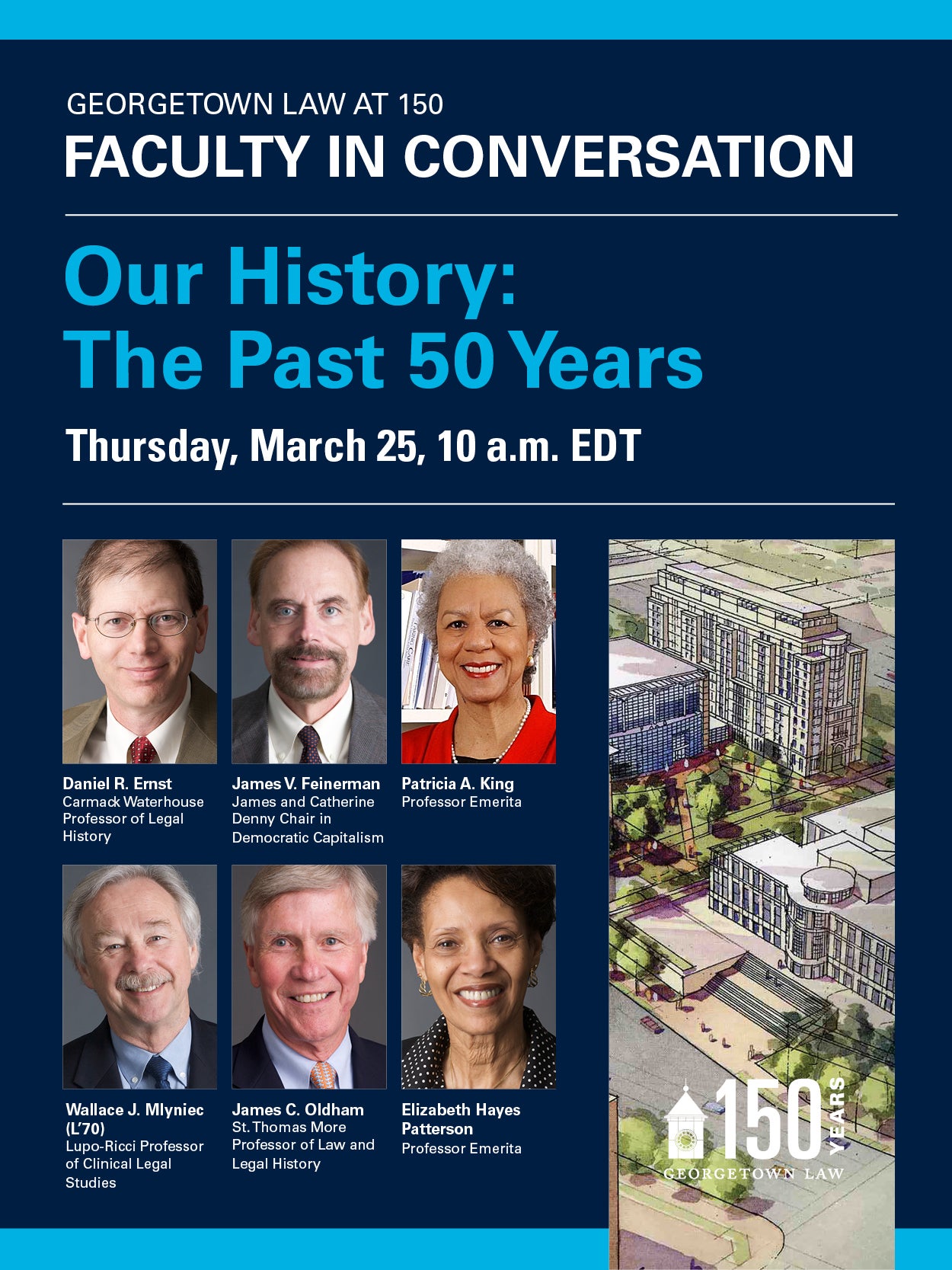 In this live, virtual event, Dean William M. Treanor welcomes faculty members who have been witness to one third of Georgetown Law's history. This conversation features faculty members sharing firsthand perspectives on the past 50 years at Georgetown Law, with a special focus on the school's increasing academic preeminence, the development of the campus, and growth in campus diversity, global programming, the clinics, and more.
Daniel R. Ernst, Carmack Waterhouse Professor of Legal History, moderates a panel featuring:
A video recording of this event will appear on this page shortly after its live premiere. Captioning will be available within the following 24-48 hours.