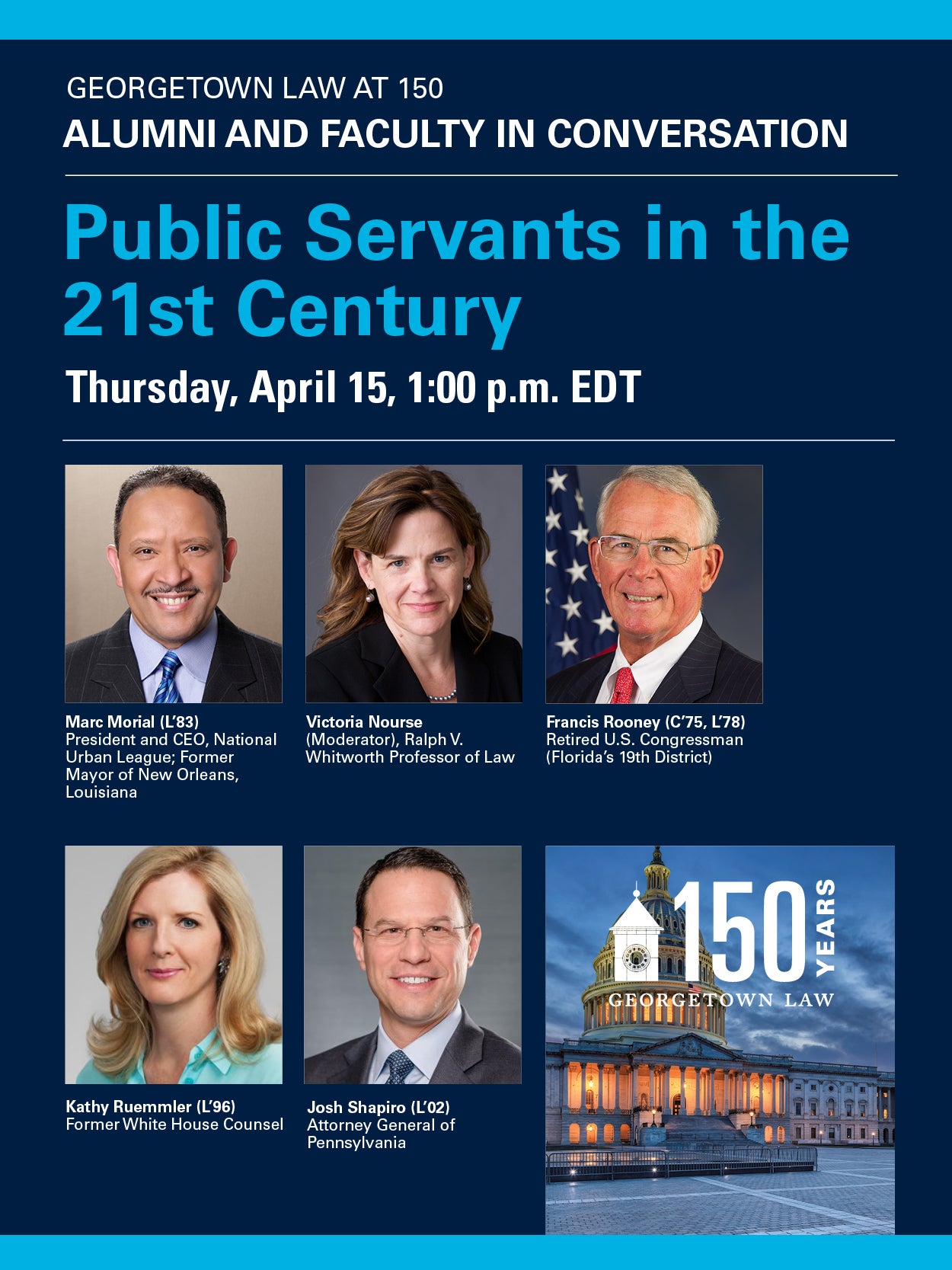 Dean William M. Treanor welcomes the Georgetown Law community for a live, virtual event featuring distinguished alumni who have served in essential leadership roles in the executive and legislative branches.
Victoria Nourse, Ralph V. Whitworth Professor of Law and Director of the Center for Congressional Studies, moderates a panel discussion on the nature of a career spent serving the public interest. Panelists consider how Georgetown Law's legal education and ethic of service influenced their personal philosophies and work. They also reflect on their experiences in public life and offer advice for those considering a similar path.
The Alumni Panel features:
Marc Morial (L'83), President and CEO, National Urban League; former Mayor of New Orleans, Louisiana
Francis Rooney (C'75, L'78), Retired U.S. Congressman (Florida's 19th District), former U. S. Ambassador to the Holy See 
Kathy Ruemmler (L'96), Former White House Counsel
Josh Shapiro (L'02), Attorney General of Pennsylvania
On May 4, the 150th Anniversary year concludes with a virtual event highlighting The Judiciary and the Rule of Law. Join us for both events to hear how members of the Georgetown Law community are advancing the cause of justice through leadership and public service.
A video recording of this event will appear on this page shortly after its live premiere. Captioning will be available in the following 24-48 hours.