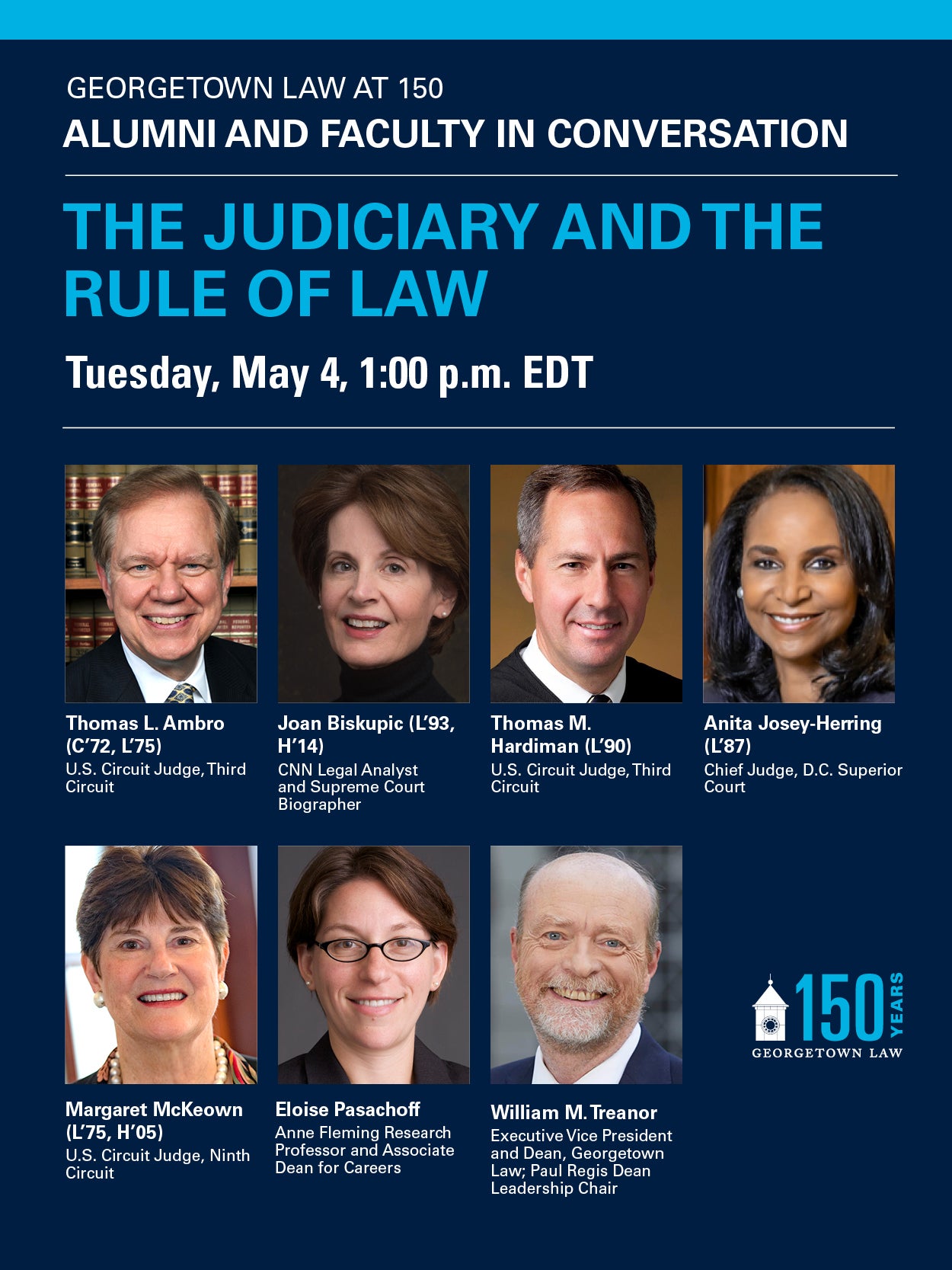 In this live, virtual event, Dean William M. Treanor welcomes guests for the closing program of Georgetown Law's 150th Anniversary year. Eloise Pasachoff, Anne Fleming Research Professor and Associate Dean for Careers, moderates a panel of distinguished alumni. In the program, the panelists discuss their careers of service and consider the role of the judicial branch in upholding the rule of law in a representative democracy.
The alumni panel features:
Thomas L. Ambro

(C'72, L'75),

U.S. Circuit Judge, Third Circuit

Joan Biskupic

(L'93, H'14), 

CNN Legal Analyst and Supreme Court Biographer 

Thomas M. Hardiman

(L'90),

U.S. Circuit Judge, Third Circuit

Anita Josey-Herring

(L'87),

Chief Judge, D.C. Superior Court

Margaret McKeown

(L'75, H'05),

U.S. Circuit Judge, Ninth Circuit
On April 15, the virtual event Public Servants in the 21st Century featured alumni who have served in essential roles in the executive and legislative branches. View both events to hear how members of the Georgetown Law community are advancing the cause of justice through leadership and public service.
A video recording of this event will appear on this page shortly after its live premiere. Captioning will be available within the following 24-48 hours.