Hear from Business Law Scholars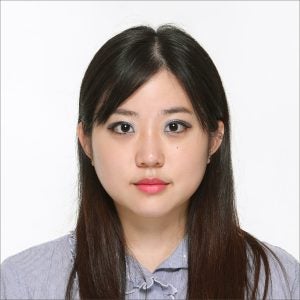 Jennifer Couch, Cohort 3
I applied for Business Law Scholars because I was a lot more interested in transactional work than litigation. I did not like that law school focused mostly on litigation, so I was excited by a program that allowed me to hone my transactional skills. I've really enjoyed all the Business Law Scholars classes I have taken so far, and I thought courses like Federal Income Tax, Corporations, and Basic Accounting for Lawyers helped me be an outstanding summer associate. Additionally, I appreciated all the exclusive events and networking sessions that Business Law Scholars provided. Read more.
Mallory Davis, Associate, Wilson Sonsini
There are a lot of jokes about the rarity and challenges of group projects in law school…and potentially for good reason. The BLS program consistently had us working on teams full of high-functioning overachievers, which required the development of many new leadership skills and approaches. Learning how to effectively work with and lead groups of fellow leaders was a take-away from BLS that I will forever be grateful for. There is considerable humility and critical personal reflection necessary to unite a group of individual performers, but the results can be incredibly rewarding and impressive.
As a first-year associate, I am currently leading the development of a tech-powered legal product for my firm. I had the privilege of leading a group of 2021 summer associates through my firm's Build-a-Bot program, and the team produced such a high quality result the firm has decided to further develop and implement the "Bot". There is no doubt the leadership skills and perspective I gained from BLS contributed to the project's success and the opportunity I was given to lead a firm-wide expansion of the project. Read more.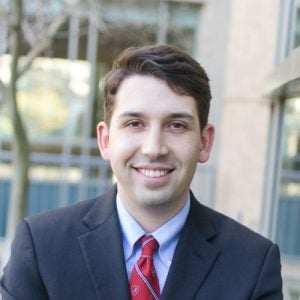 Jake Eigner, Associate, Groom Law Group
The Business Law Scholars program allowed me to network with other like-minded law students and be connected with alumni working at some of the most prestigious law firms and businesses in the world. The curriculum and BLS-exclusive classes also allowed me to form personal relationships with the leaders of the law school such as Dean Sale and Dean Treanor in a way that would have been impossible otherwise. Overall. I felt that the value I got out of the program was well worth it for the time I invested. Read more.
Sabrina Elliott, Cohort 4
[GLAW Alumna] Annie Terry and I connected after that BLS event and she ended up helping me receive an offer from the top firm for Private Equity M&A before OCI. She has been HUGELY helpful and I owe that all to the BLS event!! So thank you so much for planning these events and bringing in such great alumni — it is really appreciated! Read more.
Dan Rosenberg, Associate, DLA Piper
At DLA Piper and many other big law firms, the leverage on each deal (i.e. the ratio of partners to associates) has dropped significantly over the past few years. For me, this has meant that I am one of two associates on a deal (a senior associate and me), and sometimes on smaller deals it is just a partner and me. There is also a tremendous and daunting learning curve for corporate work (which I think is undersold in law school), and the BLS Curriculum was so sufficiently comprehensive that I have been able to "hit the ground running" and get right to work on my assignments without spending hours researching on Google. It's helped with the quality of my work product, but just as critically, it's prevented me from feeling totally discouraged or overwhelmed . I have been on several deals so far, and already I have recognized material and used knowledge I've gained in every single class in the curriculum. Read more.