Our work: Securing human rights for workers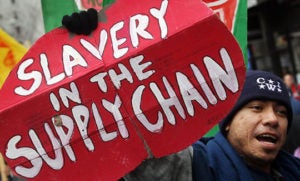 The rule of law for working people has not kept pace with the cost of living, global competition, and modern slavery.  The human rights team supports those who protect workers in global supply chains and establish just employment policies in universities and other domestic institutions. Our clients and collaborators include governments from local to global, members of Congress, human rights advocates, unions, institutional purchasers, and monitoring organizations. Recent collaborators include the following.
Non-government organizations
International Corporate Accountability Roundtable (ICAR)
Centre for Sport and Human Rights
Sweatfree Purchasing Consortium
International Labor Rights Forum
Worker Rights Consortium
Sport and Rights Alliance
Human Rights Watch
Electronics Watch
Solidarity Center
Unions
AFL-CIO
International Trade Union Confederation
University-based programs
Kalmanovitz Initiative for Labor and the Working Poor.  The Initiative unites Georgetown's faculties in law, history, business, and foreign service.
International Learning Lab on Public Procurement and Human Rights.  The Learning Lab organizes collaborative research, workshops, and webinars among diverse organizations in government and civil society.  Participants come from Europe, North America, South America, Africa, and Southeast Asia.  Learning Lab leaders include ICAR; Georgetown Law (the Harrison Institute); Danish Institute for Human Rights; University of Nottingham (Public Procurement Research Group); and University of Greenwich (Business, Human Rights and Environment Research Group at the law school).
Labor policies in the United States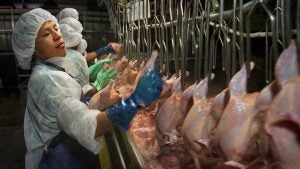 Food workers: the Just Purchasing Consortium – "We're risking our lives for chicken" – a poultry worker in Georgia lamented in April. The pandemic exposed how food workers are both essential and vulnerable.  For example, meatpackers face daily exposure to respiratory infections, cuts and amputations from high-speed machinery, repetitive-motion injuries, bladder disorders from standing for hours without breaks, and exposure to harsh chemicals. In addition to health and safety abuses, the food industry has endangered workers by minimizing their unionization (6% overall), exploiting the vulnerability of nonresident farmworkers (71%), and discriminating on the basis of race and gender (pay disparities range from 24% to 64%). Wage theft is widespread.
Georgetown University awarded a Laudato Si' grant for the Harrison Institute and the Kalmanovitz Initiative to develop a purchasing code and a national working group of universities, all for the goal of securing worker rights among suppliers of food, apparel, and electronics. Our work began in 2019 with a medical/legal analysis of health and safety risks encountered by workers in the university's food chain for poultry. In 2021, the project has expanded into a working group of 18-plus universities including Michigan and the California state system – with participation by worker organizations and food-service contractors. The legal work of the Harrison Institute includes developing a purchasing code, a blueprint for a monitoring system, and a transparency platform to enable university purchasers to see the workers and their working conditions.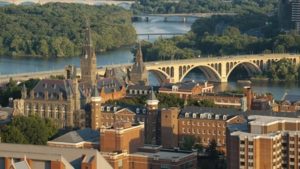 Just employment policy for universities – Georgetown University became a leader among universities when it adopted a Just Employment Policy (JEP), which commits the university to pay a living wage, provide a dignified workplace, and respect the right to organize unions.  In 2013, Pope Francis stressed that a living wage is a foundation of human dignity and a central tenet of Catholic teaching.  The Harrison Institute worked with the Kalmanovitz Initiative to develop a model JEP and a policy guide to assist both students and administrators as they seek to elevate the status of low-wage workers in a climate of intense budget pressures.
Alternative worker strategies – The labor movement in the United States is going through a period of significant challenges and opportunities.  The percentage of American workers in unions fell to 10.5 percent in 2018 – the lowest level of union membership in almost 100 years.  A recent court decision, Janus v. American Federation of State, Municipal and County Employees, has called into question the continued viability of the National Labor Relations Board, and strategic litigation by employers attempted–without success–to chill organizing of public employees.  Yet despite these obstacles, there has been a proliferation of new approaches to labor advocacy, ranging from Internet-based advocacy campaigns to worker centers that provide services to immigrants and other marginalized workers.  The Harrison Institute worked with the Kalmanovitz Initiative to map the legal environment for these new worker strategies.  For example, we analyzed Supreme Court decisions on the First Amendment for labor advocacy in order to clarify protections for "concerted activity" by workers under the National Labor Relations Act. In 2019, we co-hosted a conference on The Future of American Labor in support of the Albert Shanker Institute, the Kalmanovitz Initiative, and the Century Foundation.
Global supply chains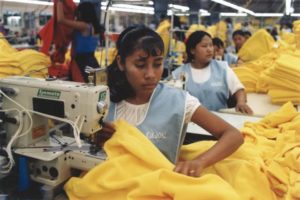 Global supply chains make the products that Americans buy at all levels— governments, universities, businesses and individual consumers. Our connection to supply chains is daily—the clothes we wear, the food we eat, our computers and phones, and much more. Suppliers often source from low-wage countries that have a high risk of human rights abuses, including forced labor and human trafficking, dangerous working conditions, wage theft, denial of fundamental freedoms, and below-poverty wages. Harrison Institute projects build the capacity of governments and institutional purchasers to protect human rights in their own supply chains.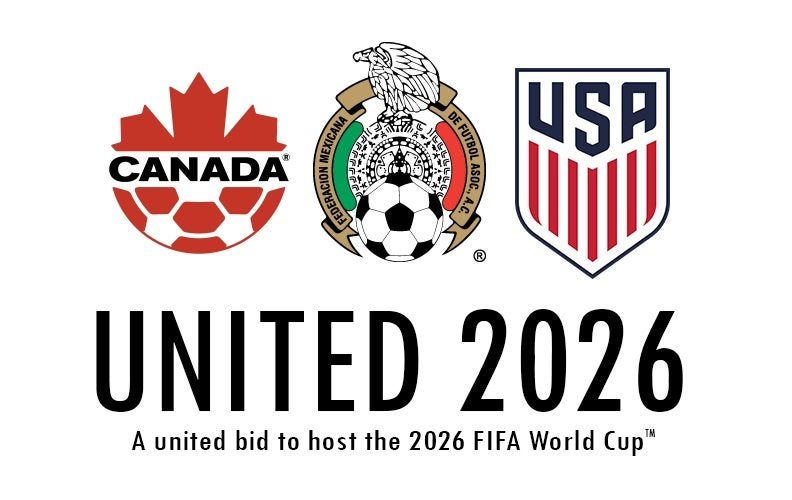 Human rights in the FIFA World Cup 2026 – The world's most popular sporting event, FIFA's World Cup, has been mired in corruption (Russia, 2018) and stained by thousands of worker fatalities and human rights abuses (Qatar, 2022). FIFA awarded the World Cup in 2026 to the United States, Mexico, and Canada ("United 2026"), whose bid included the strongest-ever human rights strategy for a mega sporting event. The Harrison Institute is working with a coalition of human rights advocates and labor unions to create standards and legal tools that protect workers in FIFA supply chains, participants in FIFA events, and residents of host communities.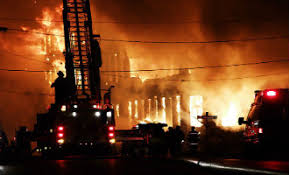 Procurement and human rights – In 2012, the insignia of U.S. military services were found in the rubble of factory fires that killed hundreds of  workers in Bangladesh. Apparel is one of several sectors—also including electronics, food, and logistics—in which suppliers run a high risk of human rights abuses. Suppliers tied to the deaths in Bangladesh said they had no idea they were sourcing from these factories. Partial measures are in place to combat human trafficking and forced child labor. Yet agencies are blind to other abuses—like life-threatening conditions, illegal child labor and wage theft—when they purchase from global supply chains.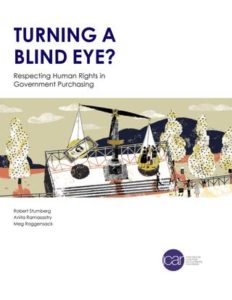 The Harrison Institute responded in by leading ICAR's effort in 2014 to publish Turning a Blind Eye, which identified 13 gaps in federal human right policy for procurement. Our work in 2015 showed that Executive Branch agencies have the authority to expand supply chain transparency. In 2016, we partnered with ICAR and the Danish Institute of Human Rights to create the International Learning Lab on Procurement and Human Rights.  In 2017, we prepared two transparency tools: a step-by-step policy menu and a guide to procurement research and risk assessment. In 2018, we mapped the supply chains and high-risk profiles of seven U.S. government agencies.  Our future work will continue to focus on transparency as the key to accountability for human rights in procurement. Recent work includes: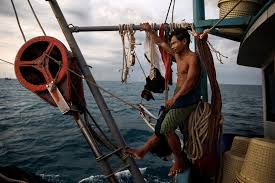 Sea food supply chains – The world's seafood supply chains are facing two crises. Most commercial fish stocks are facing potential collapse from over-exploitation. Simultaneously, there is growing evidence of extensive human rights abuses—including the use of slave labor—in the seafood industry. Efforts to address both issues are hampered by a lack of available information about seafood supply chains. In 2018, we analyzed the progress being made in the United States and Europe to strengthen transparency of supply chains.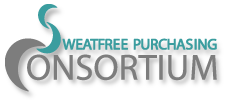 Procurement without sweatshops – Following the example of university-licensed apparel, a growing number of state and local governments seek to avoid purchasing apparel (e.g., uniforms for police and athletics) that is made in sweatshops.  In 2012, we worked with the Sweatfree Purchasing Consortium of 13 cities and states to develop a model purchasing policy for cities and states with standards that reward decent working conditions in the apparel sector.  The model policy enables a government to evaluate a supplier's capacity to manage its own supply chain, comply with workplace laws in the country of production, and honor core labor standards of the International Labor Organization.  Recent work includes: