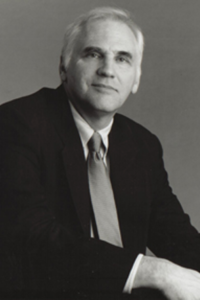 Professor of Law
Daniel K. Tarullo
A.B., Georgetown; M.A., Duke; J.D., University of Michigan
Areas of Expertise:
Professor Tarullo teaches in the areas of international economic regulation, international law, and banking law. From 1993 to 1998 he was, successively, Assistant Secretary of State for Economic and Business Affairs, Deputy Assistant to the President for Economic Policy, and Assistant to the President for International Economic Policy. From 1995 to 1998 he was also President Clinton's personal representative to the G7/G8 group of industrialized nations. Prior to joining the Administration, he had practiced law for several years in Washington, mostly in the areas of antitrust, financial markets, and international transactions. From 1987-1989 he was chief counsel on the staff of Senator Edward M. Kennedy. From 1981-1987 he taught at Harvard Law School. Outside the Law Center, Professor Tarullo moderates the bi-monthly World Economic Update series of the Council on Foreign Relations, a forum for debate on the U.S. and global economies among leading Wall Street economists. Professor Tarullo is a also a non-resident senior fellow at the Center for American Progress.
Contributions to Law Reviews and Other Scholarly Journals
Congressional Testimony
Book Chapters & Collected Works
Daniel K. Tarullo,
Shared Responsibility for the Regulation of International Banks, in
The Future of Large, Internationally Active Banks
3-19 (Asli Demirgüç-Kunt, Douglas D. Evanoff & George G. Kaufman eds., Hackensack, N.J.: World Scientific Publishing 2017).