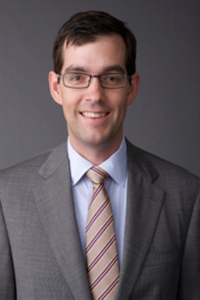 Professor of Law
John R. Brooks
A.B., Harvard; J.D., Harvard
Areas of Expertise:
Connect With John R. Brooks
John Brooks teaches and writes on tax law and policy, social insurance, and student loans. His research focuses in particular on how tax and other laws manage risk and facilitate risk-sharing in a population. 
Before coming to Georgetown in 2011, Professor Brooks was a Climenko Fellow and Lecturer on Law at Harvard Law School. Previously, he clerked for Judge Norman H. Stahl of the U.S. Court of Appeals for the First Circuit and practiced tax law at Ropes & Gray LLP in Boston. He has also taught at Columbia Law School and Brooklyn Law School. 
Professor Brooks is an honors graduate of Harvard College and Harvard Law School, where he was an Olin Fellow in Law & Economics.
Forthcoming Works - Journal Articles & Working Papers
Contributions to Law Reviews and Other Scholarly Journals
U.S. Supreme Court Briefs
Brief of Amici Curiae Law Professors and Economists in Support of Petitioner, South Dakota v. Wayfair, Inc., No. 17-494 (U.S. Mar. 5, 2018).