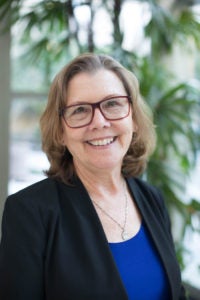 Associate Director for Ignatian Formation and Catholic Chaplain, Georgetown University; Adjunct Professor of Law
Mary J. Novak
B.S., San Diego State University; J.D., Santa Clara University; M.A. in Pastoral Studies, Washington Theological Union
Mary J. Novak is the Associate Director for Ignatian Formation at Georgetown's Law Center and School of Continuing Studies and an Adjunct Professor of Law. Professor Novak graduated cum laude from Santa Clara University Law School and practiced for over a decade in the areas of California water, energy, environmental and natural resources law, first at Orrick, Herrington & Sutcliffe and then at Ellison & Schneider. While at Orrick, she served on a team pursuing a capital appeal for a man on, what was then, the largest death row in the United States. She was a member of the Clinical Law Faculty at Santa Clara University Law School and later, she served as the Director for Faculty Development in what is now the Ignatian Center for Jesuit Education at Santa Clara University.
Professor Novak studied and trained in theology, spirituality and spiritual direction at Santa Clara University and the Washington Theological Union from which she earned a Masters of Arts in Pastoral Studies; she has extensive experience as a minister in hospitals and universities.
Another area of Professor Novak's study and practice is peacebuilding, having studied at Eastern Mennonite University's Center for Justice and Peacebuilding. She focused her final project at the Washington Theological Union on Catholic Peacebuilding in the context of Kenya's post-conflict reconciliation where she lived for a year. She returned to the U.S. to serve the Leadership Conference of Women Religious in their conflict with the Vatican. Professor Novak currently serves as Chair of the Board of the Catholic Mobilizing Network to End the Use of the Death Penalty and Promote Restorative Justice.