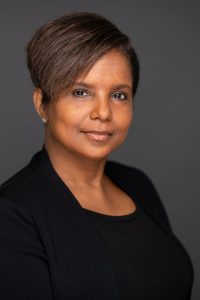 The Scott K. Ginsburg Professor of Urban Law and Policy; Professor of Public Policy; Associate Dean for Equity and Inclusion
Sheila Foster
B.A., University of Michigan Ann Arbor; J.D., University of California Berkeley
Areas of Expertise:
Connect With Sheila Foster
Sheila Foster is a Professor of Law and Public Policy (joint appointment with the McCourt School). Prior to joining Georgetown, she was a University Professor and the Albert A. Walsh Professor of Real Estate, Land Use and Property Law at Fordham University. She also co-directed the Fordham Urban Law Center and was a founder of the Fordham University Urban Consortium. She served as Associate Dean and then Vice Dean at Fordham Law School from 2008-2014. Prior to joining Fordham, she was a Professor of Law at the Rutgers University in Camden, New Jersey.
Professor Foster writes in the areas of environmental law and justice, urban land use law and policy, and state and local government. Her most recent work explores questions of urban law and governance through the lens of the "commons" exemplified by her article The City as a Commons, Yale Law and Policy Review (2016) and forthcoming MIT Press Book, The Co-City.
Professor Foster has been involved on many levels with urban policy. She currently is the chair of the advisory committee of the Global Parliament of Mayors, a member of the Aspen Institute's Urban Innovation Working Group, an advisory board member of the Marron Institute for Urban Management at NYU, and sits on the New York City Panel on Climate Change.As co-director with Christian Iaione of the Laboratory for the Governance of the Commons (LabGov), she is currently engaged in the "Co-Cities Project," an applied research project on public policies and local projects from over 100 cities around the world.
Featured Scholarship:
BOOKS
The Co-City: Collective Governance, Urban Commons and Experiments In Social and Economic Pooling (with Christian Iaione) (forthcoming)
Comparative Equality and Antidiscrimination Law: Cases, Codes, Constitutions and Commentary (with David Oppenheimer, UC Berkeley and Sora Han, UC Irvine) (Foundation Press, 2012)
The Law of Environmental Justice: Theories and Procedures to Address Disproportionate Risks (2nd Edition) (co-editor with Michael B. Gerrard, esq.) (American Bar Association, 2008)
From the Ground Up: Environmental Racism and the Rise of the Environmental Justice Movement (NYU Press, 2001) (with Luke Cole of the Center for Race, Poverty and the Environment at California Rural Legal Services)
ARTICLES
The City as a Commons, 34 Yale Law and Policy Review 281 (2016) (with Christian Iaione)
Breaking Up Payday: Anti-Agglomeration Zoning and Consumer Welfare,75 Ohio State Law Journal 57 (2014)
The Mobility Case for Regionalism, 47 UC Davis Law Review 63 (2013) (with Nestor Davidson)
Collective Action and the Urban Commons, 87 Notre Dame Law Review 57 (2011) (voted one of the 5 best law review articles on land use for 2011-12 year and republished in the Land Use and Environmental Law Review)
Integrative Lawyering: Navigating the Political Economy of Urban Development, 95 California Law Review 1999 (2007) (with Brian Glick)
The City as an Ecological Space: Social Capital and Urban Land Use 82 Notre Dame Law Review 527 (2006)
Causation in Antidiscrimination Law: Beyond Intent vs. Impact, 41 Houston Law Review 1469 (Spring 2005)
The World Trade Organization's Anti-Discrimination Jurisprudence: Free Trade, National Sovereignty and Environmental Health in the Balance (with Ari Afilalo), 15 Georgetown International Environmental Law Journal 633 (2003)
Environmental Justice in an Era of Devolved Collaboration, 26 Harvard Environmental Law Review 459 (2002)
Intent and Incoherence, 72 Tulane Law Review 1065 (1998)
Justice From the Ground Up: Distributive Inequities, Grassroots Resistance and the Transformative Politics of The Environmental Justice Movement, 86 California Law Review 775 (1998)
ESSAYS AND REVIEWS
Comparative Urban Governance for Lawyers, 42 Fordham Urban Law Journal1(2015) (with Fernanda Nicola) (Symposium Introduction)
The Social Function of Property: A Comparative Perspective (Introduction to Symposium), 80 Fordham Law Review 1003 (2011)
Environmental Justice and the Constitution, News and Analysis, 39 Environmental Law Reporter 10347 (2009) (response)
Urban Informality as a Commons Dilemma, 40 U. Miami Inter-American L.Rev. 261 (2009)
Foreword: Critical Race Lawyering, 73 Fordham Law Review 2027 (2005) (symposium)
From Harlem to Havana: Sustainable Urban Development, 16 Tulane Environmental Law Journal 783 (2003) (symposium contribution)
Meeting the Environmental Justice Challenge: Evolving Norms in Environmental Decision making, 30 Environmental Law Reporter 10992 (November 2000).
BOOK CHAPTERS
Urban Commons, Property and the Right to the City in Property From Below: Commodification of Land and the Counter-Movement (Balakrishnan Rajagopal and Olivier De Schutter, eds) (Forthcoming Routledge 2017)
Vulnerability, Equality and Environmental Justice in Handbook of Environmental Justice(eds. Jayajit Chakraborty and Gordon Walker) (forthcoming Routledge 2017)
Human Rights and Climate Change: Building Synergies for a Common Future in The Climate Law Encyclopedia (eds. Daniel Farber and Marjan Peeters) (2016) (with Paolo Galizzi)
The Racial Subject in Legal Theory in Oxford Handbook of Law and Politics (Keith E. Whittington, R. Daniel Kelemen, Gregory A. Caldeira, eds, Oxford University Press, 2008) (with Robin Lenhardt)
Race, Agency, and Equal Protection: A Retrospective on the Warren Court in Earl Warren and the Warren Court: A 50 year Retrospect, (Lexington Press 2006)
Contributions to Law Reviews and Other Scholarly Journals
Book Chapters & Collected Works
Sheila R. Foster & Christian Iaione,
Urban Commons
,
in
Oxford Bibliographies in Urban Studies
(Richardson Dilworth ed., Oxford University Press Online First 2020).
Sheila R. Foster,
Urban Commons, Property and the Right to the City
,
in
Property Rights from Below: Commodification of Land and the Counter-Movement
(Olivier De Schutter & Balakrishnan Rajagopal eds., New York: Routledge 2020).
[
BOOK
]
Forthcoming Works - Book Chapters & Collected Works
Sheila Foster & Chrystie Swiney,
City Networks and the Glocalization of Urban Governance
,
in
The Elgar Research Handbook of International Law and Cities
(Janne Nijman & Helmut Aust eds., Edward Elgar forthcoming).
Sheila Foster,
Who Owns the City? Public Property and Land Stewardship
,
in
Powell on Real Property
(forthcoming).