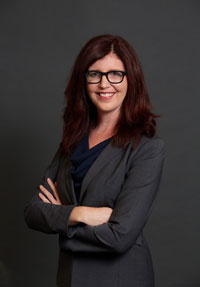 Professor of Law, Legal Practice
Susan A. McMahon
B.A., College of the Holy Cross; J.D., Georgetown
Areas of Expertise:
After receiving her J.D. from Georgetown Law, Professor McMahon joined the law firm of Debevoise & Plimpton LLP, where she specialized in securities litigation, white collar criminal defense, and intellectual property disputes. She also represented several Guantanamo Bay detainees in their habeas corpus petitions before federal courts. From 2008 to 2009, Professor McMahon was law clerk to the Honorable Richard J. Leon of the U.S. District Court for the District of Columbia. Prior to law school, she was an award-winning reporter for The Sun in Lowell, MA.
Forthcoming Works - Journal Articles & Working Papers
Susan A. McMahon,
Reforming Competence Restoration Statutes: An Outpatient Model
(working paper). [
SSRN
]
Books
Susan A. McMahon & Michael J. Cedrone,
Internal Investigations Simulation: Evaluating Corruption in Corporate Transactions
(Wash., D.C.: Georgetown Law Library 2017).
Susan A. McMahon & Sonya G. Bonneau,
Legal Writing in Context
(Durham, N.C.: Carolina Academic Press 2017). [
BOOK
]
Contributions to Law Reviews and Other Scholarly Journals