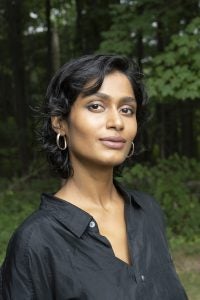 Anibha Singh graduated summa cum laude from Babson College in 2015. At Babson, Anibha was a Weissman Scholar and used annual seed funding from the competitive merit scholarship program to conduct a series of field-based research projects focused on economic and social development in India. During this time, Anibha also participated in summer abroad programs to South Africa and England, which cemented her passion for social and economic justice and global development. Anibha was the recipient of the presidential scholarship and two awards for outstanding performance in science. She also tutored students in technology, managerial accounting and operations and served as an FME mentor, a teaching assistant for the first-year foundation in management and entrepreneurship class.
After graduating, Anibha worked as an Analyst with Innosight LLC, a growth strategy and innovation consulting firm based in Lexington, Massachusetts. At Innosight, Anibha consulted for private and public organizations in a range of industries including energy and infrastructure, healthcare, and education tech. From 2017, Anibha built on her research from the Weissman program by launching a social venture, Petite Heimat. Conceived as a platform to connect artisan communities in the global south to international markets, Petite Heimat operated an eCommerce presence from 2018 to 2021. In 2019, Anibha joined Harvard Business School (HBS) as a Research Associate. At HBS, Anibha supported faculty research and curriculum development for MBA and executive education courses focused on disruptive innovation, technology, operations, and supply chain management. Anibha also produced and hosted six episodes of the Harvard Business School Podcast, The Disruptive Voice.
Anibha is fluent in Hindi and Awadi, a dialect spoken in the Indian state of Uttar Pradesh. She is also a photographer and storyteller interested in evolving the discourse around economic development towards more holistic models.