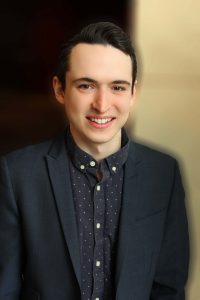 Austin Lowe is co-president of the GLS class of 2022. He is working towards the completion of a Juris Doctor at Georgetown Law following his graduation from the Master of Arts in Asian Studies program at Georgetown's School of Foreign Service (SFS) in May 2018. While studying at the SFS as the Harriet & C.C. Tung Family Endowed Scholar, Austin drew on his knowledge of and experience in China in to work in various capacities in both the public and private sectors under the larger framework of U.S.- China bilateral relationship.
In 2017, Austin partook in the first iterations of China policy under the Trump administration while working at the China Desk at the State Department's headquarters in Washington, DC as well as the Political Section at the U.S. Embassy in Beijing. Austin then transitioned to a role at the DC-based strategic advisory firm The Asia Group, where he advised leading multinational companies facing the implications of the U.S.-China trade war and broader shifts in the Trump administration's approach to Asia. In addition to his formal work experience, Austin regularly authors opinion pieces and provides commentary on China's reform trajectory and the implications for its relations with the United States.
At Georgetown, Austin has served as a teaching assistant to Professor Yvonne Tew for Constitutional Law I. He also serves as Trade Editor of the Georgetown Journal of International Law and represented Georgetown at the 2021 John H. Jackson World Trade Organization Moot Court Competition.
Born and raised in New York City, Austin worked in the legal and translation industries after graduating from Columbia University with a Bachelor of Arts in East Asian Languages and Cultures/Political Science in 2014. He is fluent in Mandarin Chinese has elementary proficiency in Japanese and Vietnamese.