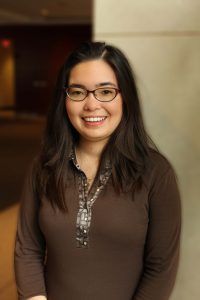 Daniella Royer graduated summa cum laude from the University of Oklahoma in May 2019 with a B.A. in Mathematics and Economics and with minors in Political Science and Arabic. While at OU, she served as Vice Chair of Adjudication on the Integrity Council and researched religious freedom restrictions around the world, including their nexus with economic development, national and international security, and other human rights.
She spent last summer in Cairo, Egypt, volunteering with refugees through teaching English, registering intake, distributing food, and helping churches. Daniella completed her honors thesis on the history of church property law, focusing on recent state supreme court decisions as well as recent denominational property disputes presenting emerging challenges to First Amendment jurisprudence.
She is spending the summer of 2019 working at the Religious Freedom Institute, where she researches global religious freedom as a moral imperative and the status of religious freedom violations and global religious conflicts, focusing on Egyptian church property law and refugee crises. Daniella speaks Turkish, Korean, conversational Arabic, and is attempting to learn Spanish. In her free time, you can find her reading, playing violin and piano, and cooking international cuisine.