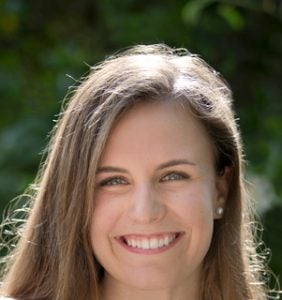 Danielle graduated summa cum laude from the University of Florida's Honors Program with a Bachelor of Arts in Economics and Political Science and a minor in French and Francophone Studies. During her undergraduate career, she completed both a European Union studies program at Salzburg College and an exchange program at L'Institut d'Études Politiques de Paris (Sciences Po Paris).
Her academic coursework, in the U.S. and abroad, has since imparted her with particular interests in international public law and international human rights law. Most significantly, her time in Paris afforded her the opportunity to work as a member of Sciences Po Refugee Help's Asylum Aid Team, a 1901 French law association. There, she assisted migrants obtain asylum status via the French Office for the Protection of Refugees and Stateless Persons, communicated their right to due process, and collected data on the ground for partner organisations such as the Office of the United Nations High Commissioner for Refugees. Such an experience substantiated her previous research on France and Germany's compliance to regional human rights law in the European migrant crisis, and inspired her publication of her senior thesis on the effects of immigrant flows on the vote share of far-right supranational parties in the European Parliament.
Aside from these research endeavors, Danielle also served as the Associate Editor of the University of Florida's International Review and co-founded the HeforShe UN Women student organization. Most recently, Danielle graduated as the Outstanding Scholar of the Class of 2018 and is now presently engaged with an internship in the United Nations Department of Political Affairs' Policy and Mediation Division where she is assisting the Mediation Support Unit and Gender, Peace, and Security Unit.