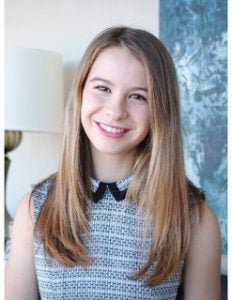 Madeline Bauer graduated from Yale College in 2017 with a B.A. in History with a concentration in politics, law and government. She developed an interest in China when she began to study Mandarin and modern Chinese history and politics. After graduating, she was named a Schwarzman Scholar, receiving a fully funded global scholarship to study U.S.-China relations.
In 2018, Madeline graduated from Tsinghua University in Beijing with a Master's of Global Affairs and was awarded the Tsinghua Outstanding Thesis Award for her analysis of the implementation of China's rural sanitation policies. Following her time at Schwarzman, Madeline was selected for a fellowship at the National Committee on U.S.-China Relations. She later took on the role of program officer and was responsible for the implementation of a number of the Committee's flagship programs, including CHINA Town Hall and the U.S. Foreign Policy Colloquium.
Madeline also has a passion for government and public service; she has worked at the U.S. State Department in the East Asia Pacific Bureau and in the office of U.S. Senator Kirsten Gillibrand. She has received awards including the Yale Women in Government Fellowship, the Yale John Heinz Government Service Award, and the Council of American Ambassadors Walter and Leonore Annenberg Fellowship. At Yale, Madeline served as Vice President of the Yale College Council; she was elected to student government and is an alumni representative for her cohort at Schwarzman College. In her free time, Madeline enjoys long-distance running, yoga, and playing the violin.