Patricia (Patty) Murphy-Geiss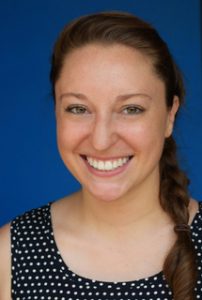 Patty Murphy-Geiss graduated from Grinnell College in 2010 with a degree in History for which she wrote a thesis on the colonizing goals of conservation in Sub-Saharan Africa. After graduating, Patty worked as the Training Coordinator at Gobabeb Research and Training Centre in the Namib Desert, Namibia. During her time there, she coordinated educational programs for visiting students and researchers, and assisted with environmental research projects for NASA, NOAH, and various universities. Upon her return to the United States, Patty began a Master of Public Affairs and a Master of Science in Environmental Science at Indiana University's O'Neill School of Public and Environmental Affairs. At IU, she taught statistics, concentrated on International Law and Diplomacy, and worked for IU's Office of International Development to host the Mandela Washington Fellowship.
As part of the Masters International Program, Patty joined the Peace Corps after one year of coursework to serve as a Volunteer in Togo, West Africa and to complete her thesis research. As a Volunteer, she led Peace Corps Togo's Monitoring and Evaluation Taskforce, creating a training manual and programs to increase the statistical capacity of the members and to improve the overall consistency and quality of program evaluation for Volunteer projects. She co-founded Peace Corps Togo's Media Team, creating films, photos, and articles that have been used by the Togolese government and Peace Corps National.
As a member of the Malaria Action Committee, Patty traveled to Senegal to attend the STOMP Out Malaria Conference and present on a highly successful test and treat program called PECADOM+. Upon completing her service, Patty finished her coursework at Indiana University and presented her research on the World Happiness Report and western-centric measures of well-being. Patty grew up in Denver, Colorado, speaks French, and in her spare time enjoys painting, playing soccer, and being outside. At Georgetown, Patty is hoping to pursue her interests in public international law, human rights law, and environmental law.