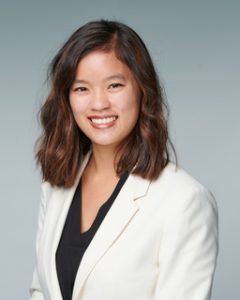 Rebecca DiPietro graduated magna cum laude and Phi Beta Kappa from Georgetown University in 2019 with double majors in Government and Chinese. She received the Chinese departmental award for her honors thesis, The Phenomenon of Leftover Women in China: A Legacy of Patriarchal Norms and a Challenge for the Future.
After graduating, Rebecca served as the international program assistant at the National Governors Association (NGA). In this role, she worked to provide governors with opportunities to build relationships abroad through conferences, trade missions and other initiatives. She joined NGA as a Summer Scholar in 2018 through the Peter G. Peterson Foundation's fiscal internship program, where she attended weekly seminars at think tanks throughout Washington on fiscal policy issues, in addition to her work at NGA. At the start of the coronavirus pandemic, Rebecca joined NGA's legal team to develop and maintain state action trackers on stay at home orders, limits on mass gatherings, and business reopenings, as well as to provide technical assistance to governors' offices.
As an undergraduate, Rebecca interned with former U.S. Senator Barbara Mikulski, the race policy division at the Center for American Progress, and the Baltimore office of Kids in Need of Defense, a legal nonprofit that serves unaccompanied minors. Rebecca was born in China and grew up in Baltimore, Maryland. She spent a semester in an intensive language program in Beijing and is proficient in Mandarin.