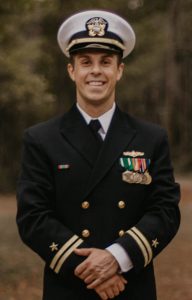 Shaun graduated summa cum laude from Pepperdine University in 2010 with Bachelor of Arts in Economics and Italian. He then completed his Master of Public Policy from Pepperdine's School of Public Policy in 2012, with an emphasis in International Relations and Economics. While studying at Pepperdine, he spent three summers in Italy, studying Italian language and Renaissance art, as well as interning for a global shipping and logistics firm and in the economic section of the U.S. Embassy in Rome. He also spent six months studying at the Università per Stranieri di Perugia, where he observed firsthand the murder trial of an American student following the death of her British roommate.
Following his formal education years, Shaun began working for the Advisory Board Company in Washington, D.C., providing consulting services on the economic impact of the Affordable Care Act on large hospital systems and medical facilities. His work encompassed volume forecasting for knee and hip replacement patients, streamlining workflow and throughput for hospital radiology departments, and delivering web conferences in Italian on nurse hiring strategies for international clients.
In 2015, Shaun chose to pivot his career and pursue a lifelong desire to serve his country as a Naval Intelligence Officer. His time in service has allowed him to work closely with NATO and Indo-Pacific allies through intelligence-sharing forums and collaboration in the field of antisubmarine warfare. Shaun was selected by his peers as the 2018 Navy and Marine Corps Association Junior Officer Leadership Award recipient, and by Commander of Naval Aviation as Aviation Intelligence and Cryptology Officer of the Year in 2019. He speaks Italian and hopes to continue improving his Russian.