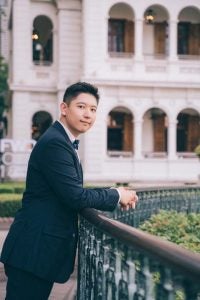 Terence was born in mainland China and moved to Hong Kong in 2011. He graduated from the University of Hong Kong with a Bachelor of Business Administration double major in Accounting and Finance, and during that time completed an exchange program at the University of New South Wales in Australia. Outside of the classroom, Terence spent much time in a pro-bono consulting program and served an NGO which provides legal aid and education in mainland China. He was also a member of the university archery team.
Upon graduation, Terence joined Ernst & Young as a staff accountant in the tax department. He produces high-level research and advisory services to clients globally. After passed the National Judicial Examination of mainland China, he joined Legal & Compliance department of CITIC Capital and was responsible for tackling the compliance documents of various private equity funds and reviewing contracts with other entities.
At Georgetown Law, he looks forward to the opportunity to further his experience in international law and capital markets laws. Terence is a native of Mandarin and fluent in Cantonese, with an elementary knowledge of Spanish. He enjoys reading science-fiction novels and cats.