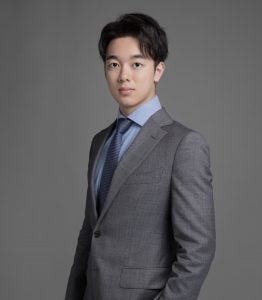 Yangchen (Hardy) Ye graduated Summa Cum Laude from Wake Forest University in 2019 with B.A. in Philosophy and Communication. He was born and raised in Hangzhou, China, which is the capital of Zhejiang province. As the first-generation law student and a passionate debater, Hardy developed his interests in transnational law in debating about various resolutions concerning with international relations and politics.
During his undergraduate career, Hardy took several courses on political philosophy and philosophy of law. After learning the philosophical controversies, he decided to take a step further to see how those controversies could be resolved in the practice. In the summer of his sophomore year, Hardy took the internship in Grandall law firm, and participated into a case about the cross-border mergers and acquisitions.
After graduating from Wake Forest, Hardy became a Philosophy and English teacher in an international high school and then a full-time Public Forum debate coach for Harbinger Academy. In his two-year teaching experience, Hardy was dedicated and passionate in teaching students not only the argumentation, but also philosophies and some lessons on economics and international politics. He is now dedicated and passionate to learn to become an international lawyer in GULC.
In his free time, Hardy enjoys reading philosophies and literatures, playing and watching basketball and soccer.