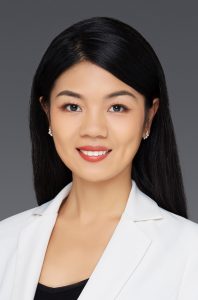 Yiyang received an L.L.B. from China University of Political and Law, and a B.A. in economics from Peking University in 2018. Coming from a diverse background, she developed a natural appreciation for international law and studied abroad in the law school at Lund University, Sweden, on a fully funded scholarship. Yiyang further attended Northwestern Law and earned an L.L.M. with Honors in 2019.
Yiyang is passionate about social justice. After grad school, Yiyang joined a domestic violence center and worked against gender-based violence, and volunteered at another NGO to advance transgender rights. Most recently, she worked at a leading law firm as a junior associate. Yiyang look forward to expanding her experience in litigation, arbitration, and structural equality promotion while studying at Georgetown Law.
Yiyang is an avid world traveler and a passionate cook. She enjoys writing and music in her spare time. Yiyang speaks Mandarin, English, and French.