Storytelling for Social Change: A Human Rights Film Series
Film has the power to transform entrenched narratives and catalyze social change. The Institute's film series, Storytelling for Social Change, explores the film medium and its potential for mobilizing action to advance human rights and social justice.

Join us to watch extraordinary films and to engage with the filmmakers, activists, and legal advocates who brought them to life.

2022-2023 FILMS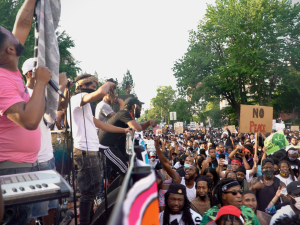 "For decades, Washington, DC has been a beacon for Black culture and community. Now, however, a wave of economic and cultural gentrification occurring at breakneck speed threatens to erase this history. Go-Go City: Displacement & Protest in Washington, DC, a documentary film by Samuel George dives into this rich and colorful tapestry and the forces behind the gentrification that stand to mute it. The film interweaves scenes of protest as displaced communities take to the streets to rally around the city's beloved Go-Go music." — Bertelsmann Foundation Documentary Films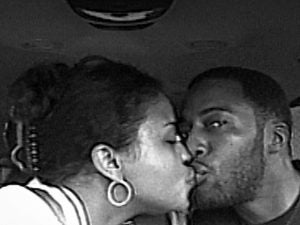 An Oscar-nominated documentary, TIME delves into the resilience and radical love necessary to prevail over the endless family separations resulting from America's prison-industrial complex. It follows Sibil Fox Richardson, fighting for the release of her husband, Rob, who was serving a 60-year prison sentence for engaging in an armed bank robbery.
Believing that "to be free is to free others", Fox and Rob Rich discussed their commitment to educating the public about sustainable solutions to America's prison-industrial complex.