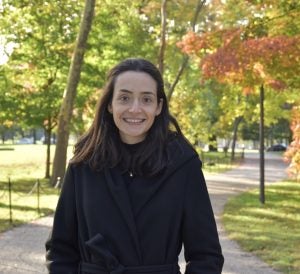 Alejandra Martinez is a Taxation LL.M candidate at Georgetown Law. She completed her undergraduate degree in Law at the Universidad Iberoamericana in Mexico City. Netflix, food, buying tickets, salaries, what do they have in common? Taxes: unavoidable but necessary. She has focused her academic studies in international tax. She did a course for the Avoidance of Double Taxation in the post BEPS era.
Prior to attending Georgetown Law, Alejandra worked for 4 years in international taxation, restructuring cross border deals, minimizing tax expenditure by taking advantage of national tax regulations and international tax treaties and designing applicable means of defense against actions of local and federal tax authorities.
Alejandra has done pro bono work by providing legal orientation and counsel for women living in marginalized situations, violence victims and complex socioeconomic situations.