Caleb Edward Everett Chan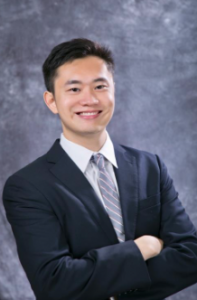 Caleb Edward Everett Chan is an LL.M. candidate in the International Legal Studies program. His interest in international economic law encompasses sovereign debt and development law. As an IIEL fellow, he is keen to explore how legal rules may help devise global economic infrastructure in a way that is more equitable to the world's population. 
During his undergraduate studies at the LSE, Caleb undertook significant research on the evolution of the creditor-debtor relationship and the impacts of unsecured household debt in Britain in the context of the Government's austerity program. At Georgetown, he has benefitted from the opportunities to engage with the latest policy discussions pertaining to sovereign debt restructuring. 
Previously, Caleb interned in a number of international organizations, including the United Nations and the International Criminal Court. At the Court, his assistance in prosecuting the gravest human rights violations provided him with sobering insight into the development challenges facing post-conflict societies. 
Caleb completed his pupillage in Hong Kong and is admitted to the Hong Kong Bar (non-practicing). He is an outdoor enthusiast and an avid diver.