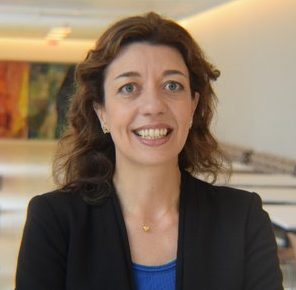 Chiara is a Doctor of Juridical Science (S.J.D.) candidate at Georgetown University Law Center writing on energy law and regulation with a specific focus on climate governance, sustainability and the energy transition. She looks at the energy sector from a domestic, comparative and international law lens, and analyses how energy policies intersect with social justice and equity.
Chiara is currently interested in regulatory harmonization challenges in transatlantic relations and how these challenges might affect trade, investment, financial market regulation, fiscal and monetary policies as Europe and the United States continue to find ways to gradually decarbonize their economies and build more resilient societies. She is also interested in the process of international standardization, convergence of and compliance with global corporate reporting standards, and the evolving global North/South relations in multilateral institutions.
Prior to her SJD admission, Chiara was a research scholar and professional lecturer in law at American University Washington College of Law where she taught courses on International Energy Law and Trade Policy & Diplomacy with legal and economic experts in these fields. She is licensed to practice law in Italy and was trained both in Italy and the United States. She has five years of experience as a practitioner in civil, commercial, corporate and private international law. In the United States, she was part of Fulbright & Jaworski LLP's (now Norton Rose Fulbright) foreign-trained lawyers program in their corporate and securities law practice in Washington D.C.
Chiara is excited to further inform her understanding of international economic issues and forge professional connections at the Institute as she continues to develop her scholarship.