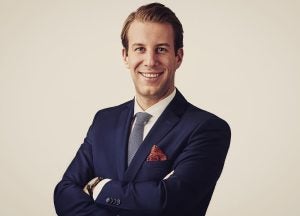 Frédéric Ney is a Swiss tax attorney currently pursuing an LL.M. in Taxation at the Georgetown University Law Center with the Professor Heinrich Kronstein Foundation Merit Scholarship and the Georgetown-Kronstein Merit Scholarship. In the Fall of 2022, he joined the Institute of International Economic Law as a Fellow.
Prior to beginning his LL.M. at Georgetown, Frédéric earned his Bachelor of Law and his Master of Law from the University of Fribourg, Switzerland. In 2014, he spent a semester at the Center for Transnational Legal Studies (CTLS) in London. In 2017, he was admitted to the Geneva bar. Frédéric, then, worked as a Senior Associate at the tax department of Lenz & Staehelin, Geneva, where he assisted clients on all aspects of domestic and international tax matters.
Frédéric is most interested in issues of wealth inequality as well as in Fintech. In 2019, he won the First Prize from the Order of Swiss Certified Tax Experts for writing the first comprehensive paper on the taxation of tokens in initial coin offerings (ICOs) in Switzerland, published in the Swiss Administrative and Tax Law Review.
In parallel to his activities as a lawyer, Frédéric is the President of the Week-End Musical de Pully, a festival of classical and jazz music in Western Switzerland.