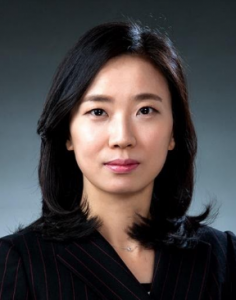 Hyunsoo is a 2022 LLM candidate, and a fellow at the Institute of International Economic Law at the Georgetown University Law Center. She is a partner in International Trade Practice Group of Lee & Ko. She is highly regarded for her expertise and extensive experience in assisting clients with a broad range of international trade matters including trade remedy, WTO, FTA and ISDS disputes. Throughout her career, she has been actively involved in many FTA negotiations and WTO disputes relating to the steel and electronics industries. She has in particular been prominently involved as a representative of the Korean government in analyses, discussions and other key processes relating to the KORUS FTA, Korea-EU FTA, Korea-China FTA and Korea-UK FTA to prepare for the Brexit.
Most recently, Hyunsoo successfully served as counsel in the second ICSID claim brought by a foreign investor against Korea and have represented as counsel for the Korean Government in the 2018 WTO litigation on US safeguard measures concerning large residential washers (DS546), which just ended its 2nd panel proceeding via video conference on June and the final written submission to the panel's questionnaire on July 29, 2021. She has been recognized as a Ranked Lawyer by the major legal publications including Chambers and Partners and a finalist for the "Trade Lawyer of the Year" in Asia Legal Awards 2019 and was named "2020 leading lawyer in International Trade" by the Legal Times in Korea. 
Hyunsoo earned her doctorate in law and LL.M. degree from Yonsei University Graduate School of Law in South Korea. She has also lectured as an adjunct professor at Hanyang University School of Law during 2017-2020, served as an Executive Director of the Korean Society of International Economic Law and regularly participates in conferences and seminars on international Trade in Korea.