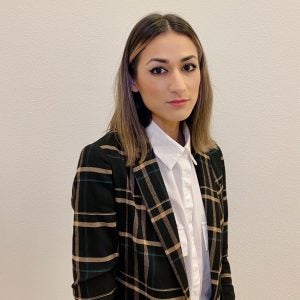 Isabella Shaulis lived in Singapore for 15 years before moving to the United States for my undergraduate degree. While in Singapore, she held an internship position with a private international development company and gained valuable first-hand exposure to economic issues in Southeast Asia and Africa. She left Singapore to attend the University of Oregon where she earned a Bachelor of Science degree in Political Science.
After college, she moved to Los Angeles, where she worked as a finance coordinator for a number of global media companies. Her most recent role involved working with the company's chief legal counsel to review client contracts and ensure internal compliance with clients' contracts from companies like Google, Goldman Sachs, Facebook, and General Mills. 
During her time in law school, she has completed two judicial externships with the United States District Court for the Southern District of California. At Georgetown Law, she intends to focus on corporate law and international trade. In addition, she plans to obtain a certificate in the World Trade Organization & International Trade Studies program. In her free time, she likes painting, making candles, and gardening.