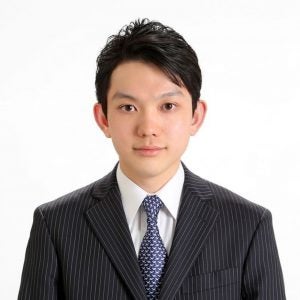 Michiru Ishihara is Japanese, born and raised in Tokyo. He is a 2022 LL.M. candidate at Georgetown University Law Center pursuing a certificate in WTO & International Trade Studies and a Fellow at the Institute of International Economic Law (IIEL). His work focuses primarily on international trade law, Free Trade Agreements (FTAs), and customs law.
Before joining the IIEL, Michiru developed his career in international trade law. Before law school, he served the Ministry of Foreign Affairs of Japan. As a special assistant for trade negotiation, he engaged in the UK-Japan Comprehensive Economic Partnership Agreement negotiation (Services Trade chapter) and exploratory discussions on identifying "environmental-related services" at the WTO. 
Prior to that, Michiru worked for three years as a junior staff member at Ernst & Young Japan's Indirect Tax team. He assisted clients in utilizing FTAs, mitigating trade compliance risks, and analyzing trade policies across the globe. 
Michiru's publications include "Carbon Border Adjustment and its WTO compatibility," Trade Journal, Vol. 69 No. 7, July 2021 (written in Japanese), and "Services Trade Rule under Japan-UK Comprehensive Economic Partnership and its Negotiation" (with Kenjiro Takano and two others), Journal of the Japanese Institute of International Business Law, Vol. 49 No. 5, May 2021 (written in Japanese).
Michiru cultivated his interest in how sovereignty reconciles with the international economic framework while studying at Keio University (LL.B.) and Institut d'Études Politiques de Paris (Diploma in European Studies).