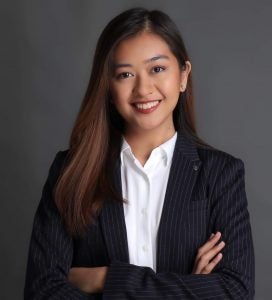 Johanna Chan is an LL.M. candidate and a merit scholar in the International Business and Economic Law Program, specializing in the World Trade Organization and International Trade Studies.
Currently, she is a practicing attorney in one of the most prominent law firms in her home country. Additionally, she works as a lecturer and mentor for the Philippine Bar Examinations, facilitating lectures as well as providing help and guidance for future lawyers who are taking the exam.
She earned her Juris Doctor from the University of the Philippines and her Bachelor of Arts, Major in Political Science from Ateneo de Manila University. During her time in law school, she worked as an intern at the University's legal aid clinic, an office providing pro bono services to indigent clients. She also interned at various law firms specializing in corporate law and international relations, as well as worked for the Office of the Senate and the House of Representatives, conducting legal research and aiding in the review of draft legislation.