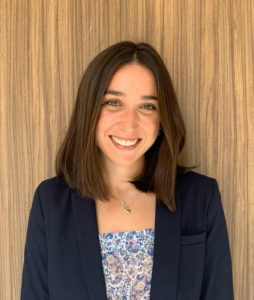 Sophia Fossali graduated from the University of California, Berkeley with a degree in Political Sciences with a focus in International Relations, and a minor in Peace and Conflict Studies. She grew up in France, the U.S., and the U.K., and is a citizen of all three countries. At Georgetown Law, Sophia hopes to pursue her interests in international relations, trade, and sustainable development.
As an undergraduate, Sophia worked with Powerhouse Ventures to support founders building innovative software to rapidly transform our global energy and mobility systems. She also served as a consultant for Canvas Innovations, contracted by the National Renewable Energy Lab (NREL), to advise on autonomous vehicle electrification projects in airports and ports across the U.S. Her interest in sustainable development led her to Hong Kong where she completed a six-month program at Hong Kong University focused on global justice and environmental science.
After graduation, Sophia joined the Social Enterprise + Impact Investing and Renewable Energy practices of an international law firm in San Francisco, where she worked closely with attorneys to strengthen their focus on Environmental, Social, and Governance. Sophia is a native French speaker and currently learning Italian.