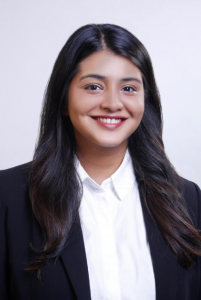 Tanshi Bajaj is an LL.M. candidate in the International Business & Economic Law program. She has a BA.LLB (honors) from O.P. Jindal Global Law School, India and a Masters in International Affairs (Environmental Policy) from the Paris School of International Affairs, Sciences Po, France.
She currently serves as a review editor for the Georgetown Environmental Law Review. She has studied and worked in four jurisdictions-India, France, Costa Rica and Brazil.
Prior to coming to Washington D.C., she interned extensively with law firms in India. In 2019, she did a judicial externship with Justice Michael D. Wilson at the Supreme Court of Hawai'i. More recently, she worked as a student research assistant for the Special Rapporteur of Adequate Housing, Dr. Balakrishnan's office.
Her research interest lies at the intersection between fintech, sustainability, and the law. At Georgetown Law, she intends to develop an expertise in climate finance, energy transitions, and FERC Regulations. After her LL.M., she aspires to work as an ADR expert in energy disputes.