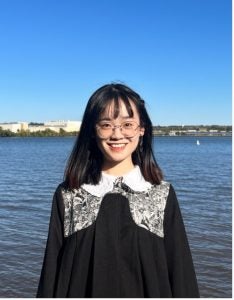 Wenrui Ge is a 2022 fall general LLM at the Georgetown University Law Center. 
In undergraduate period, she had been interested in international economic and took lots of related classes, including international trade law, international investment law, international finance law etc. Meanwhile, she acquired a second bachelor degree in Finance.
In practice, she had several internship experiences related to dispute settlement of international transactions in two law firms, during which she assisted senior lawyers to deal with trade disputes involving sanctioned entities; and she also did researches on the CPTPP and "One Belt One Road" related policies and regulations in order to provide legal guarantees to clients in international transactions. Besides, her graduation thesis of the bachelor degree is about the international sanctions in trade and investment fields.