Spring 2018
Reintegration of Williams and Wolff Libraries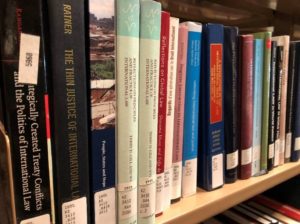 Last year the Law Center announced that the Wolff Library—which was located in the Hotung building and housed our foreign, international, and comparative law (FCIL) materials as well as FCIL librarians and staff—would be moving into the Williams Library building, requiring the reintegration of our staff and our collection. Guided by the objectives of streamlining library services into one location and creating additional study space for students, we underwent a series of renovations to meet both these goals.
One of the most significant undertakings during this time was the reintegration of our print collections into the Williams building. Our talented staff came together to collect and organize data to accommodate the addition of approximately 200,000 volumes of foreign and international law moving from the Hotung building. The space where these books once resided was then transformed into a location dedicated to student services.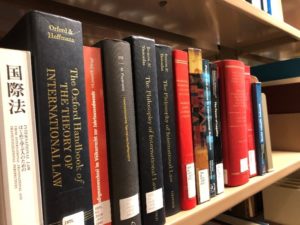 Visitors can now take advantage of Georgetown Law library's extensive collection and stellar services without leaving the Williams building. We look forward to sharing our new space with you and hope you'll stop by for a tour!