Research Help
We're here to help you succeed in your research.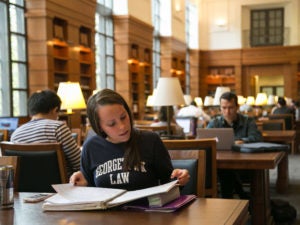 Reference Desk
The Reference Desk is in the Robert L. Oakley Reading Room of the Williams Library on the main floor. During the academic year, this desk is open from Monday - Thursday 9:00am to 8:00pm; Friday 9:00am to 5:00pm; and on weekends 12:00pm to 6:00pm. During the summer and school breaks, there is no evening or weekend reference service.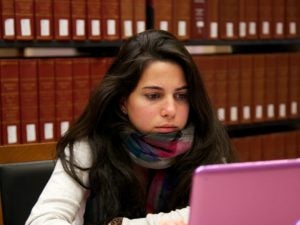 Chat With a Librarian
We offer research assistance, using chat software to connect you to one of our librarians -- no matter where you are. This service is available to Georgetown students, faculty, and staff, who need help with legal research whenever the Reference Desk is open.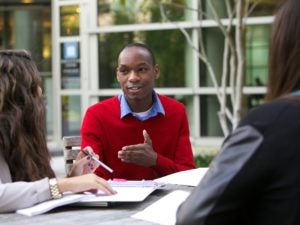 Research Consultations
Georgetown Law students can schedule an individual research consultation with a reference librarian for assistance with papers or other research projects. Please note that we prepare for these meetings and need at least 1-2 days to prepare for your topic.
GULLiver is our primary catalog. It contains permanent links to all Law Library print and electronic resources. GULLiver is also the resource to access your library account, check item availability, or place a library item on hold.
Advanced Search
Use OneSearch to find articles, books, databases, and other resources from many different places. It uses a massive search index that dives deep into our catalog, subscription databases, and other Georgetown libraries.
Advanced Search
The database list provides quick access to all of the library's research databases, which you can search by title or description.
View All Databases
The library section of the Georgetown Law website includes our research guides, tutorials, treatise finders, and comprehensive information about the library and its services and policies.