NOTICE: The Symposium has been postponed-new date to be determined.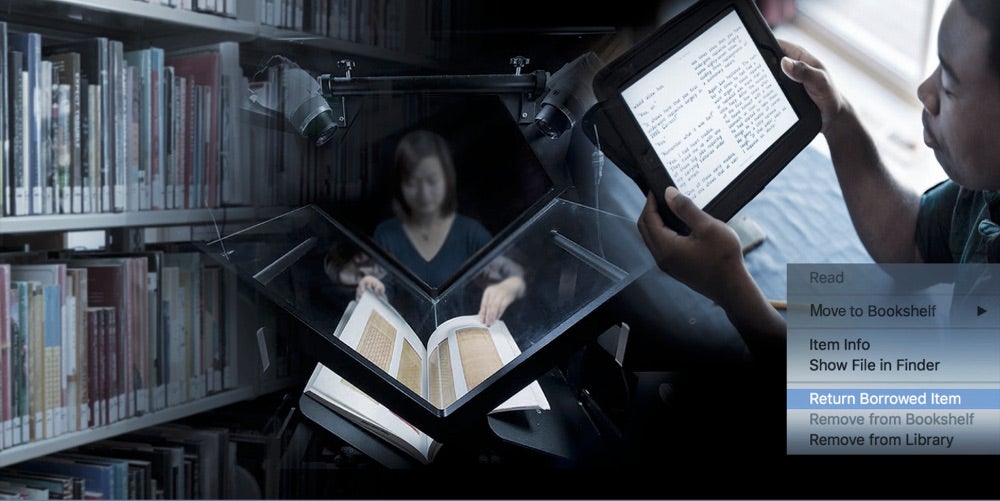 Georgetown University Law Library will host a symposium on Controlled Digital Lending (CDL) to provide practical information about what it is as well as provide a model for other institutions that might be considering implementation.
The symposium will be held at the Georgetown University Law Campus in downtown Washington, D.C., which less than 3/4 of a mile from three metro stations – Gallery Place/Chinatown, Judiciary Square, and Union Station (which is also an Amtrak station).
AGENDA
9:00 a.m. Registration and coffee
A continental breakfast will be provided.
9:20 a.m. Welcome and housekeeping
9:30 a.m. Keynote
Michelle Wu, Associate Dean for Library Services and Professor of Law at Georgetown Law Center, will discuss the history of Controlled Digital Lending as well as the status of current legal thought relating to it.
10:15 a.m. General Counsel Considerations
Legal scholars will simulate a conversation between a library director and a General Counsel, illustrating the types of questions and concerns that might arise.
11:00 a.m. Break
11:15 a.m. Author Perspective
Author rights are often at the center of discussions relating to copyright. This session will address CDL from the perspective of authors.
12:00 p.m. Lunch/Demos/Tours of Digital Initiatives
Box lunches will be provided, and there will be an opportunity to tour the Digital        Initiatives area in the Edward Bennett Williams Library, and speak with staff and students who carry out digitization activities.
1:30 p.m. General Overview of Georgetown Law Library Digital Initiatives Processes
The Georgetown Law Library has been digitizing its collections since 2013, and this session will describe the overall workflow processes that the Digital Initiatives team uses from selection to making materials available.
2:00 p.m. Managing a Digitization Team
This session will cover how the Digital Initiatives department has leveraged student labor along with volunteer staff from other library departments. Applicable strategies for volunteer labor will also be covered.
2:30 p.m. Deep Dive into Technical Processes, APIs, etc.
What are the technology needs for managing in-house digitization? How does the    Georgetown Law project make CDL materials discoverable for patrons? We will discuss metadata, Internet Archive tools, and the library's experience working with two different ILS systems.
3:00 p.m. Break
3:15 p.m. Internet Archive
The Internet Archive has been at the forefront on CDL advocacy. Chris Freeland, Director of Open Libraries at the Internet Archive, will discuss current CDL initiatives in its mission to provide "Universal access to all knowledge."
4:00 p.m. Lending Platform
Libraries are accustomed to systems with multiple circulation scenarios. This session will be a discussion around what functionality is required in a digital lending platform, and systems such as SimplyE that may be able to address the challenges in the future.
4:45 p.m. Questions and Wrap
Creative Commons Attribution (CC-BY)
creativecommons.org/licenses/by/4.0