Laura K. Donohue, Director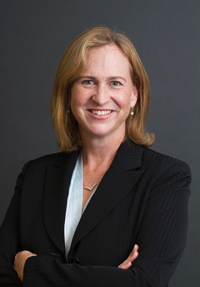 Laura K. Donohue is a Professor of Law at Georgetown Law, Director of Georgetown's Center on National Security and the Law, and Director of the Center on Privacy and Technology. Professor Donohue writes on U.S. Constitutional Law, American and British legal history, and  national security and counterterrorist law in the United States and United Kingdom. She is currently working on The Future of Foreign Intelligence (Oxford University Press, 2015), focusing on the Fourth Amendment and surveillance in a digital world.  Prior to this, The Cost of Counterterrorism: Power, Politics, and Liberty (Cambridge University Press, 2008) looked at the impact of American and British counterterrorist law on life, liberty, property, privacy, and free speech, while Counterterrorist Law and Emergency Law in the United Kingdom 1922-2000 (Irish Academic Press, 2007) concentrated on measures introduced to address violence in Northern Ireland.  Her articles have examined, inter alia, the doctrine of state secrets; the advent of remote biometric identification; Executive Order 12,333 and the Foreign Intelligence Surveillance Act; extended detention and interrogation; terrorist trials; antiterrorist finance and material support; synthetic biology, pandemic disease, and biological weapons; scientific speech; and the history of quarantine law.
Professor Donohue has held fellowships at Stanford Law School's Center for Constitutional Law, Stanford University's Center for International Security and Cooperation, and Harvard University's John F. Kennedy School of Government, where she was a Fellow in the International Security Program as well as the Executive Session for Domestic Preparedness. In 2001 the Carnegie Corporation named her to its Scholars Program, funding the project, Security and Freedom in the Face of Terrorism. She took up the award at Stanford, where she taught in the Departments of History and Political Science and directed a project for the United States Departments of Justice and State and, later, Homeland Security, on mass-casualty terrorist incidents. In 2008–09 she clerked for Judge John T. Noonan, Ninth Circuit Court of Appeals.
Professor Donohue is a Life Member of the Council on Foreign Relations, an Advisory Board Member of the Electronic Privacy Information Center, and a Member of the American Bar Association's Standing Committee on Law and National Security.  She also is currently serving as a Member of the National Academy of Science's Forum on Synthetic Biology, and she is a Senior Scholar at Georgetown Law's Center for the Constitution.
Professor Donohue obtained her AB in Philosophy (with Honors) from Dartmouth College, her MA in Peace Studies (with Distinction) from the University of Ulster, Northern Ireland, her JD (with Distinction) from Stanford Law School, and her PhD in History from the University of Cambridge, England.
Professor David Koplow, Co-Director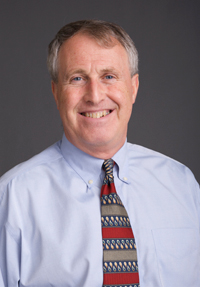 After graduating from Yale Law School in 1978, Professor Koplow served first as an attorney-advisor, then as special assistant to the Director of the U.S. Arms Control and Disarmament Agency. He has also served as secretary of the Lawyers Alliance for World Security and as a member of the Policy Board of Legal Counsel for the Elderly and the steering committee of Section 2 of the D.C. Bar. He has been at GULC since 1981. From 1997-99, while on leave from the Law Center, he served as Deputy General Counsel (International Affairs) at the Department of Defense. Professor Koplow teaches International Law I, and a seminar in the area of national security, arms control and non-proliferation. He also directs a clinic, the Center for Applied Legal Studies, which practices in the field of political asylum. He has written in the areas of international law, U.S. foreign affairs law, and arms control, especially regarding verification of compliance with arms control treaties.
Professor David Luban, Co-Director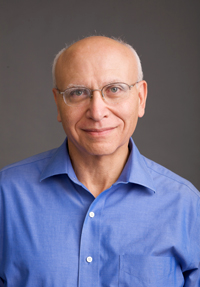 David Luban is University Professor and Professor of Law and Philosophy at Georgetown Law, and the Acting Director of Georgetown's Center on National Security and the Law. His recent scholarship concerns international criminal law, just war theory, human rights, and the US torture debate. He is also an award-winning scholar of legal ethics. He has published more than 150 articles; his books have been translated into Chinese and Japanese. They include Lawyers and Justice (1988), Legal Modernism (1993), Legal Ethics and Human Dignity (2007) and, most recently, International and Transnational Criminal Law (2010) (with Julie O'Sullivan and David P. Stewart). Luban has held a Guggenheim Fellowship and Woodrow Wilson Fellowship. He has been visiting professor and Distinguished Senior Fellow in Legal Ethics at Yale Law School, and Leah Kaplan Visiting Professor of Human Rights at Stanford Law School. In spring 2011, he was a fellow of the Institute for Advanced Studies at Hebrew University. Luban has written for Slate.com, the Washington Post, and the Los Angeles Times; he is a member of the group legal blog Balkinization. He is a frequent speaker at universities in the United States, and has lectured in ten other countries. Luban served on the DC Bar's legal ethics committee, and chaired the Professional Responsibility Section of the Association of American Law Schools as well as the American Philosophical Association's committee on law and philosophy. In 2010 he participated in the Department of Defense's Cross-Domain Deterrence Initiative.  His courses include:  Legal Justice; International Criminal Law; International Human Rights; Just and Unjust Wars; Transnational Legal Theory; Advanced Legal Ethics.
Professor Milton Regan, Co-Director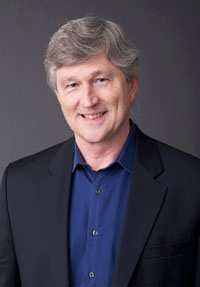 Mitt Regan is McDevitt Professor of Jurisprudence, Director of the Center on the Legal Profession, and Co-Director on the Center on National Security and the Law at Georgetown University Law Center. His work focuses on international law, national security, international human rights, and legal and military ethics. He teaches the Proseminar in National Security Law in the National Security LLM program; a course on International Law, National Security, and Human Rights; and a seminar on Use of Force and Human Rights in International Law. In addition, he participates in the National Security Crisis simulation in Professor Donohue's course on National Security Crisis Law.
Professor Regan is also Senior Fellow at the Stockdale Center for Ethical Leadership at the U.S. Naval Academy, and Adjunct Faculty Member at the Center for Military and Security Law at the Australian National University College of Law. He is a participant in two major interdisciplinary research projects: Global Terrorism and Collective Responsibility, funded by the European Research Council, and Split-Second Morality: Protecting Civilians in Asymmetric Conflicts, funded by the Georgetown University program on complex moral problems.
Professor Regan's work on ethics includes Eat What You Kill: The Fall of a Wall Street Lawyer; Confidence Games: Lawyers, Accountants, and the Tax Shelter Industry (with Tanina Rostain; and Professional Responsibility: Representing Business Organizations (with John K. Villa) He is also the co-editor with Anita Allen of Debating Democracy's Discontent: Essays on American Politics, Law and Public Philosophy.
Immediately before joining Georgetown, Professor Regan was an associate at the law firm of Davis Polk and Wardwell. Prior to that he served as law clerk to Justice William J. Brennan, Jr. on the U.S. Supreme Court and then-Judge Ruth Bader Ginsburg on the U.S. Court of Appeals for the D.C. Circuit.
Nadia Asancheyev, Executive Director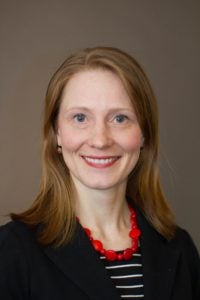 Nadia Asancheyev joined the Center from private practice in New York, where she was a litigator focusing on white collar criminal defense. Previously, Nadia was a law clerk to the Honorable Richard Owen, on the United States District Court for the Southern District of New York. She has extensive experience in a variety of national security concerns, including the state secrets privilege, Guantanamo detainee issues, including Hamdan v. Rumsfeld, and on behalf of four Chinese Uighur detainees imprisoned at Guantanamo. Nadia holds a JD from Georgetown University Law Center, where she was the Articles Editor of the Georgetown Journal of Gender and the Law, and a BA from Johns Hopkins University.
Research Assistants
Ashley Nicolas
Ashley Nicolas is a JD candidate at Georgetown University Law Center. At GULC, Ashley serves as Co-President of the Military Law Society and is a Global Law Scholar. Prior to law school, Ashley served as an Army Intelligence Officer with 4-2 Stryker Brigade and spent two years as a Teach For America corps member as a high school math teacher in San Jose, CA. Ashley holds a BS in Sociology from the United States Military Academy, West Point and an MA in Urban Education Policy from Loyola Marymount University, Los Angeles. Ashley is a 2016 Pat Tillman Foundation Scholar.