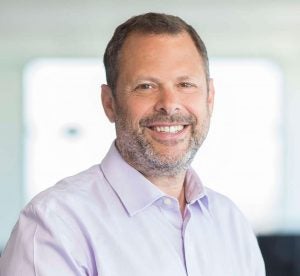 Mark Chandler is a Lecturer-in-Law at Stanford Law School, leading. a Policy Lab/Practicum on application of technology to reduce access-to-justice challenges. He served as Chief Legal Officer and Chief Compliance Officer of Cisco Systems from 2001-2021, roles in which he oversaw Cisco's global legal activities and policies, including helping to develop the company's internet security, privacy and human rights policies, and overseeing litigation to assert and defend Cisco's intellectual property.
He also managed the ethics, regulatory compliance and brand protection departments. Previously, he was Managing Attorney for the Europe, Middle East, and Africa region, based in Paris.
As Chief Legal Officer, a primary part of his focus was developing solutions to automate, simplify and scale the legal support for Cisco's operations, and anticipate future transactional needs in an era of dynamic transformation. Chandler joined Cisco in 1996, when Cisco acquired StrataCom, Inc., where he had been general counsel.
Prior to StrataCom, he served for six years as vice president of corporate development and general counsel for Maxtor Corporation, a Fortune 500 hard disk drive manufacturer.
Chandler is a Non-Resident Fellow of the Carnegie Endowment for International Peace, a member of the Dean's Advisory Council for Stanford Law School, member of the Governing Council of the American Bar Association Center for Innovation, Board of Directors of Second Harvest of Silicon Valley, and the Board of Trustees for Belmont Hill School in Belmont, Mass.
He previously served as a member of the Board of the Silicon Valley Law Foundation, member of the U.S. Department of Commerce Manufacturing Council, member and chairman of the City of Palo Alto Planning Commission, and member of the Palo Alto Utilities Advisory Commission. In 2010,
The National Law Journal named him one of the 40 Most Influential Lawyers of the Decade, and in 2013, American Lawyer numbered him among the Top 50 Big Law Innovators of the Last 50 Years. In 2018, he received the Burton Legends in Law Award. Chandler received a JD degree from Stanford Law School in 1981 and a BA degree in economics from Harvard College in 1978.