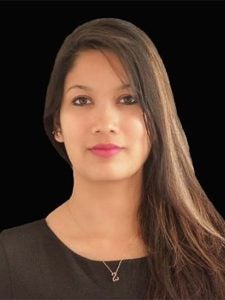 Dr. Ziniya Zahedi is serving as the Operations Manager at the Center on National Security, at Georgetown Law Center. Concurrently, she is the Assistant Director at the Institute for Digital Innovation at George Mason University and an Adjunct Assistant Professor of Engineering Management at Old Dominion University. She is also the Owner and CEO of Lezolve, a data analytics firm, and COO of Trinyan, a cloud-based technology firm (two successful startups based in the DMV area).
Previously, she worked as a Business Analyst at the Georgetown Law Center, Faculty Administrator at Old Dominion University, a Database Analyst at Eastern Virginia Medical School, and an Adjunct Professor at Art Institute. In her professional career, she supervised different-sized teams.
Dr. Zahedi brings over 12 years of experience in Project Management, IT, Cybersecurity in Healthcare, Artificial Intelligence, Risk Analysis, Data Analytics, Financial Forecasting, and Macroeconomics. She has numerous peer-reviewed publications and presentations in these fields. She is a recipient of "Champion of Diversity"; and multiple awards for her leadership role.
She holds a Ph.D. in Engineering Management and Systems Engineering, a Master's Degree in Project Management, and a Bachelor's Degree in Business Administration from Old Dominion University.
Aside from her professional work, she is an avid traveler with 35 countries already visited, and she aspires to travel to every country in the World.