National Security Faculty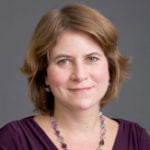 Rosa Brooks teaches courses on international law, national security, constitutional law, and other subjects. She also writes a weekly column for Foreign Policy, and serves as a Senior Fellow at New America.
From 2009-2011, Brooks served as Counselor to Under Secretary of Defense for Policy Michele Flournoy. During her time at the Defense Department, Brooks also founded the Office for Rule of Law and International Humanitarian Policy, and also led a major overhaul of the Defense Department's strategic communication and information operations efforts. In July 2011, she received the Secretary of Defense Medal for Outstanding Public Service.
From 2005-2009, Brooks was a weekly op-ed columnist for the Los Angeles Times, and served as faculty director of GULC's Human Rights Institute. In 2006-2007, Brooks served as Special Counsel to the President at the Open Society Institute in New York. From 2001-2006, she was an associate professor at the University of Virginia School of Law, where she taught human rights law, constitutional law, and criminal law.
Brooks has also served as a senior advisor at the US Department of State, a consultant for Human Rights Watch, a fellow at the Carr Center at Harvard's Kennedy School of Government, a board member of Amnesty International USA, a Term Member of the Council on Foreign Relations, a lecturer at Yale Law School, a member of the Executive Council of the American Society of International Law, a member of the World Economic Forum's Global Agenda Council on Fragile States, the board of the National Security Network and the Steering Committee of the White Oak Foreign Policy Leaders Project.
In addition to her popular writing, Brooks has written numerous scholarly articles on international law, failed states, post-conflict reconstruction and the rule of law, human rights, terrorism and the law of war.
Her most recent book, How Everything Became War and the Military Became Everything, was published in 2016 by Simon and Schuster.  She is also the author of Can Might Make Rights? The Rule of Law After Military Interventions (with Jane Stromseth and David Wippman), published in 2006 by Cambridge University Press. Her government and NGO work has involved field research in Iraq, Afghanistan, Indonesia, Israel, Palestine, Kosovo, China, Russia, Ghana, Kenya, Uganda, South Africa, and Sierra Leone, among other places.
Brooks received her A.B. from Harvard in 1991 (history and literature), followed by a master's degree from Oxford in 1993 (social anthropology) and a law degree from Yale in 1996.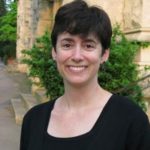 Professor Cohen teaches and writes about copyright, information privacy regulation, and the governance of information and communication networks.  She is the author of Configuring the Networked Self: Law, Code, and the Play of Everyday Practice (Yale University Press, 2012) and a co-author of Copyright in a Global Information Economy (Aspen Law & Business, 3d ed. 2010), and is a member of the Advisory Board of the Electronic Privacy Information Center.  Prior to joining the Law Center faculty in 1999, Professor Cohen was Assistant Professor of Law at the University of Pittsburgh School of Law.  She previously practiced with the San Francisco firm of McCutchen, Doyle, Brown & Enersen, where she specialized in intellectual property litigation.  She was a law clerk to Judge Stephen Reinhardt of the United States Court of Appeals for the Ninth Circuit.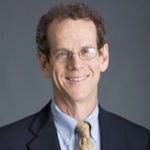 David Cole teaches constitutional law, national security, and criminal justice at Georgetown University Law Center. He is also the legal affairs correspondent for The Nation, and a regular contributor to the New York Review of Books. He has been published widely in law journals and the popular press, including the Yale Law Journal, California Law Review, Stanford Law Review, New York Times, Washington Post, The New Republic, Wall Street Journal, and Los Angeles Times. He is the author of seven books. Less Safe, Less Free: Why America Is Losing the War on Terror, published in 2007, and co-authored with Jules Lobel, won the Palmer Civil Liberties Prize for best book on national security and civil liberties. Enemy Aliens: Double Standards and Constitutional Freedoms in the War on Terrorism, received the American Book Award in 2004. No Equal Justice: Race and Class in the American Criminal Justice System was named Best Non-Fiction Book of 1999 by the Boston Book Review, and best book on an issue of national policy in 1999 by the American Political Science Association. His most recent book is The Torture Memos: Rationalizing the Unthinkable (2009).
He received his bachelor's degree and law degree from Yale University. He worked as a staff attorney for the Center for Constitutional Rights from 1985-90, and has continued to litigate as a professor. He has litigated many significant constitutional cases in the Supreme Court, including Texas v. Johnson and United States v. Eichman, which extended First Amendment protection to flagburning; National Endowment for the Arts v. Finley, which challenged political content restriction on NEA funding; and Holder v. Humanitarian Law Project, which challenged the constitutionality of the statute prohibiting "material support" to terrorist groups, which makes speech advocating peace and human rights a crime. He has been involved in many of the nation's most important cases involving civil liberties and national security, including the case of Maher Arar, a Canadian citizen rendered to Syria by U.S. officials and tortured there.
The late New York Times columnist Anthony Lewis called David "one of the country's great legal voices for civil liberties today," and Nat Hentoff has called him "a one-man Committee of Correspondence in the tradition of patriot Sam Adams." David has received two honorary degrees, and numerous awards for his human rights work, including, in 2013, the inaugural Norman Dorsen Presidential Prize from the ACLU for lifetime commitment to civil liberties.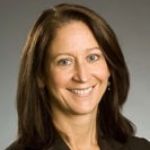 Mary B. DeRosa served as Deputy Assistant and Deputy Counsel to the President, and as National Security Council Legal Adviser in the Obama Administration. After leaving the White House in the Summer of 2011, she served as Alternate Representative of the United States to the 66th Session of the UN General Assembly, an Ambassador-level position with the US Mission to the United Nations. Prior to joining the Obama Administration in 2009, Ms. DeRosa was Chief Counsel for National Security for the Senate Judiciary Committee, working for the Chairman, Senator Patrick Leahy. She has also been a Senior Fellow at the Center for Strategic and International Studies, served on the staff of the Clinton Administration National Security Council as Legal Adviser and Deputy Legal Adviser, and was Special Counsel to the General Counsel at the Department of Defense. Before joining the government, Ms. DeRosa was in private practice at Arnold & Porter. She served as a law clerk to the Honorable Richard Cardamone, United States Court of Appeals for the Second Circuit.

Professor Dinh successfully argued Nevada v. Hibbs, before the Supreme Court on behalf of the U.S. government.  Dinh also served as U.S. Assistant Attorney General for Legal Policy from 2001 to 2003. During his time at the Department of Justice, Dinh played a key role in developing legal policy initiatives to combat terrorism—namely, the USA Patriot Act.  Dinh also represented the Department of Justice in selecting and confirming federal judges, contributing to the appointment of 100 district judges and 23 appellate judges during his tenure.
Professor Dinh is also the Founding Partner of Bancroft PLLC and serves on the Board of Directors of Twenty-First Century Fox, Revlon, Inc., and LPL Financial Holdings, Inc.
Dinh graduated magna cum laude from Harvard College and Harvard Law School, where he was a Class Marshal and an Olin Research Fellow in Law and Economics.  He clerked for D.C. Circuit Judge Laurence H. Silberman and U.S. Supreme Court Justice Sandra Day O'Connor.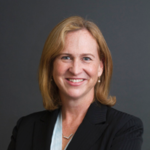 Laura K. Donohue is a Professor of Law at Georgetown Law, Director of Georgetown's Center on National Security and the Law, and Director of the Center on Privacy and Technology. She writes on constitutional law, legal history, emerging technologies, and national security law. Her most recent book, The Future of Foreign Intelligence: Privacy and Surveillance in a Digital Age (Oxford University Press, 2016), was awarded the 2016 IIT Chicago-Kent College of Law/Roy C. Palmer Civil Liberties Prize. She also has written The Cost of Counterterrorism: Power, Politics, and Liberty (Cambridge University Press, 2008); and Counterterrorist Law and Emergency Law in the United Kingdom 1922-2000 (Irish Academic Press, 2007).
Professor Donohue's articles have been published by California Law Review, University of Chicago Law Review, Stanford Law Review, University of Pennsylvania Law Review, Harvard Journal of Law and Public Policy, and numerous other scholarly journals.
In November 2015, the U.S. Foreign Intelligence Surveillance Court appointed her as one of five amici curiae under the 2015 USA FREEDOM Act.
Professor Donohue is a Life Member of the Council on Foreign Relations; an Advisory Board Member of the Electronic Privacy Information Center; and Reporter for the American Bar Association's Criminal Justice Section Task Force on Border Searches of Electronic Devices. She has served on the Board of the American Bar Association's Standing Committee on Law and National Security and is a Senior Scholar at Georgetown Law's Center for the Constitution.
Donohue obtained her AB in Philosophy (with Honors) from Dartmouth College; her MA in Peace Studies (with Distinction) from the University of Ulster, Northern Ireland; her JD (with Distinction) from Stanford Law School; and her PhD in History from the University of Cambridge, England.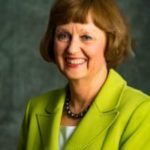 Professor Hillman is currently a professor of practice at the Georgetown Law Center, teaching the lead courses in international business and international trade, while serving as a fellow of Georgetown's Institute of International Economic Law (IIEL). She recently published Legal Aspects of Brexit: Implications of the United Kingdom's Decision to Withdraw from the European Union (IIEL 2017), drawn from a seminar she co-taught in the fall of 2016. She has also written extensively about international trade law and the WTO, including a 2017 IIEL Policy Brief on the WTO consistency of the Ryan-Brady "A Better Way" tax proposal, co-authoring the leading casebook on trade, International Trade Law, 3rd ed., Wolters Kluwer (2016), papers on recent WTO cases on sanitary and phytosanitary measures (World Trade Review) and "Changing Climate for Carbon Taxes" (GMFUS.org).
Hillman has had a distinguished career in public service, both nationally and internationally. She recently completed her term as one of seven members from around the world serving on the World Trade Organization's (WTO) Appellate Body. Prior to that, she served for nine years as a commissioner at the United States International Trade Commission (USITC), rendering decisions in more than six hundred investigations regarding injury to U.S. industries caused by imports that were dumped or subsidized, along with making numerous decisions in cases involving alleged patent or trademark infringement. Before her appointment to the USITC, Hillman served as general counsel at the Office of the United States Trade Representative (USTR), where she had previously been an ambassador and chief textiles negotiator. She also served as legislative director and counsel to U.S. Senator Terry Sanford of North Carolina.
Hillman formerly served as a partner in the law firm of Cassidy Levy Kent, a senior transatlantic fellow for the German Marshall Fund of the United States, as president of the Trade Policy Forum and on the selection panel for the Harry S. Truman Scholarship Foundation. She is a member of the Council on Foreign Relations and serves on the board of visitors at the Sanford School of Public Policy at Duke University. She is a graduate of the Harvard Law School and Duke University.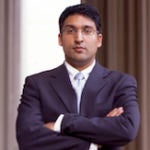 Neal Katyal, the Paul Saunders Professor at Georgetown University, focuses on Constitutional Law, Criminal Law, and Intellectual Property. He has served as Acting Solicitor General of the United States, where he argued several major Supreme Court cases involving a variety of issues, such as his successful defense of the constitutionality of the Voting Rights Act of 1965, his victorious defense of former Attorney General John Ashcroft for alleged abuses in the war on terror, his unanimous victory against 8 states who sued the nation's leading power plants for contributing to global warming, and a variety of other matters. As Acting Solicitor General, Katyal was responsible for representing the federal government of the United States in all appellate matters before the U.S. Supreme Court and the Courts of Appeals throughout the nation.
Neal has orally argued 34 cases before the Supreme Court of the United States, with 32 of them in the last eight years. In the 2016-17 Term alone, Neal argued 7 cases in 6 separate arguments at the Supreme Court, far more than any other advocate in the nation. At the age of 47, he has already argued more Supreme Court cases in U.S. history than has any minority attorney, with the exception of Thurgood Marshall (with whom Neal is currently tied).
Neal was also the only head of the Solicitor General's office to argue a case in the U.S. Court of Appeals for the Federal Circuit, on the important question of whether certain aspects of the human genome were patentable. Neal's interest in technology has led him to serve as a Board Partner at Social Capital, a Silicon Valley firm that focuses on technology and philanthropy.
While teaching at Georgetown, Katyal won Hamdan v. Rumsfeld in the United States Supreme Court, a case that challenged the policy of military trials at Guantanamo Bay Naval Station, Cuba. The Supreme Court sided with him by a 5-3 vote, finding that President Bush's tribunals violated the constitutional separation of powers, domestic military law, and international law. As former Solicitor General and Duke law professor Walter Dellinger put it "Hamdan is simply the most important decision on presidential power and the rule of law ever. Ever." An expert in matters of constitutional law, Katyal has embraced his theoretical work as the platform for practical consequences in the federal courts.
Katyal previously served as National Security Adviser in the U.S. Justice Department and was commissioned by President Clinton to write a report on the need for more legal pro bono work. He also served as Vice President Al Gore's co-counsel in the Supreme Court election dispute of 2000, and represented the Deans of most major private law schools in the landmark University of Michigan affirmative-action case Grutter v. Bollinger (2003). Katyal clerked for Supreme Court Justice Stephen Breyer as well as Judge Guido Calabresi of the U.S. Court of Appeals. He attended Dartmouth College and Yale Law School. His Articles have appeared in virtually every major law review and newspaper in America.
Katyal is the recipient of the very highest award given to a civilian by the U.S. Department of Justice, the Edmund Randolph Award, which the Attorney General presented to him in 2011. The Chief Justice of the United States appointed him in 2011 to the Advisory Committee on Federal Appellate Rules, and again in 2014. Additionally, he was named as One of the 40 Most Influential Lawyers of the Last Decade Nationwide by National Law Journal (2010); One of the 90 Greatest Washington Lawyers Over the Last 30 Years by Legal Times (2008); Lawyer of the Year by Lawyers USA (2006); Runner-Up for Lawyer of the Year by National Law Journal (2006); One of the Top 50 Litigators Nationwide 45 Years Old or Younger by American Lawyer (2007); and one of the top 500 lawyers in the country by LawDragon Magazine for each of the last ten years. He also won the National Law Journal's pro bono award.
Katyal has appeared on every major American nightly news program, as well as in other venues, such as the Colbert Report.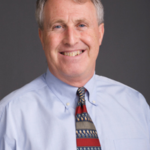 Professor Koplow specializes in the areas of public international law and national security law.  He joined the Georgetown Law faculty in 1981.  His principal courses have been International Law I (the introductory survey of public international law topics), a seminar in the area of arms control, non-proliferation and terrorism, and the pro-seminar for LLM students in national security law.  In addition, he has directed a clinic, the Center for Applied Legal Studies, in which students provide pro bono representation to refugees who seek asylum in the United States because of persecution in their homelands.  His government service has included stints as Special Counsel for Arms Control to the General Counsel of the Department of Defense (2009-2011); as Deputy General Counsel for International Affairs at the Department of Defense (1997-1999); and as Attorney-Advisor and Special Assistant to the Director of the U.S. Arms Control and Disarmament Agency (1978-1981).  He is a graduate of Harvard College and Yale Law School and a Rhodes Scholar.  Most of his scholarly writing concentrates on the intersection between international law and U.S. constitutional law, especially in the areas of arms control and national security and treaty negotiation and implementation.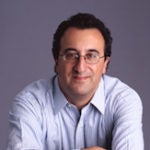 Professor Lederman was Deputy Assistant Attorney General in the Department of Justice's Office of Legal Counsel from 2009 to 2010, and an Attorney Advisor in OLC from 1994-2002.  From 1988 to 2004, he was an attorney at Bredhoff & Kaiser, where his practice consisted principally of federal litigation, including appeals, on behalf of labor unions, employees and pension funds.  In 2008, with David Barron, he published a two-part article in the Harvard Law Review examining Congress's authority to regulate the Commander in Chief's conduct of war.
Prior to rejoining the Department of Justice, he was a regular contributor to several blogs and web sites, including Balkinization, SCOTUSblog, Opinio Juris, and Slate, writing principally on issues relating to separation of powers, war powers, torture, detention, interrogation, international law, treaties, executive branch lawyering, statutory interpretation and the First Amendment.  He served as law clerk to Chief Judge Jack B. Weinstein on the United States District Court for the Eastern District of New York, and to Judge Frank M. Coffin on the United States Court of Appeals for the First Circuit.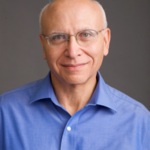 David Luban is a University Professor and Professor of Law and Philosophy. Since 2013, he has also served as Class of 1984 Distinguished Chair in Ethics at the U.S. Naval Academy's Stockdale Center for Ethical Leadership. His research interests center on moral and legal responsibility in organizational settings, including law firms, government, and the military. In addition to legal ethics, he writes on international criminal law, national security, and just war theory. His current project is a book on the moral and legal philosophy of Hannah Arendt.
Luban is a member of the American Academy of Arts and Sciences. He has been a Guggenheim Fellow and a Fellow of the Woodrow Wilson Center, and has received prizes for distinguished scholarship from the American Bar Foundation and the New York State Bar Association. In 2011 he was a Fellow of the Institute for Advanced Studies at Hebrew University.
Luban's books include Lawyers and Justice: An Ethical Study (Princeton University Press, 1988), Legal Modernism (University of Michigan Press, 1994), and Legal Ethics and Human Dignity(Cambridge University Press, 2007). His most recent book, Torture, Power, and Law (Cambridge University Press, 2014), won the American Publishers Association PROSE Award for professional and scholarly excellence in philosophy. Other books include edited anthologies and casebooks on international criminal law and legal ethics. Along with many scholarly articles, Luban has written for The Boston Review, The New York Review of Books, and Slate; he blogs on Balkinization and Just Security.
Luban joined the Georgetown faculty from the University of Maryland. He has held visiting chairs at the Fordham, Harvard, Stanford, and Yale Law Schools; and has been a visiting professor at the Interdisciplinary Center (Israel), Dartmouth College, and the University of Melbourne. A frequent speaker in the United States, Luban has also lectured in eighteen other countries.
Luban is on the editorial boards of Ethics & International Affairs, Legal Ethics, and the Just Security blog. He has served on the D.C. Bar's ethics committee, and chaired the AALS Sections on Professional Responsibility and on Law and Interpretation, as well as the American Philosophical Association's Committee on Law and Philosophy. He has testified before both houses of Congress.
At the Law Center Luban regularly teaches the Legal Justice course in Section 3, as well as international criminal law, legal ethics, and seminars on various topics in legal philosophy and human rights. He has taught several times in the CALS clinic. In 2012-13, he was academic co-director of the Center for Transnational Legal Studies (London).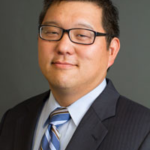 Paul Ohm is a Professor of Law at the Georgetown University Law Center. He specializes in information privacy, computer crime law, intellectual property, and criminal procedure. He teaches courses in all of these topics and more and he serves as a faculty director for the Center on Privacy and Technology at Georgetown.
In his work, Professor Ohm tries to build new interdisciplinary bridges between law and computer science. Much of his scholarship focuses on how evolving technology disrupts individual privacy. His articleBroken Promises of Privacy: Responding to the Surprising Failure of Anonymization, 57 UCLA Law Review 1701, has sparked an international debate about the need to reshape dramatically the way we regulate privacy. He is commonly cited and quoted by news organizations including the New York Times, Wall Street Journal, and NPR.
Professor Ohm began his academic career on the faculty of the University of Colorado Law School, where he also served as the Associate Dean for Academic Affairs and Faculty Director for the Silicon Flatirons Center. From 2012 to 2013, Professor Ohm served as Senior Policy Advisor to the Federal Trade Commission. Before becoming a professor, he served as an Honors Program trial attorney in the U.S. Department of Justice's Computer Crime and Intellectual Property Section. Before that, he clerked for Judge Betty Fletcher of the United States Court of Appeals for the Ninth Circuit and Judge Mariana Pfaelzer of the United States District Court for the Central District of California. He is a graduate of the UCLA School of Law.
Before attending law school, Professor Ohm worked for several years as a computer programmer and network systems administrator after earning undergraduate degrees in computer science and electrical engineering from Yale University. Today he continues to write thousands of lines of python and perl code each year. Professor Ohm blogs at Freedom to Tinker.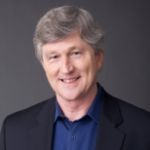 Mitt Regan is McDevitt Professor of Jurisprudence, Director of the Center on the Legal Profession, and Co-Director on the Center on National Security and the Law at Georgetown University Law Center. His work focuses on international law, national security, international human rights, and legal and military ethics.
Professor Regan is also Senior Fellow at the Stockdale Center for Ethical Leadership at the U.S. Naval Academy, and Adjunct Faculty Member at the Center for Military and Security Law at the Australian National University College of Law. He is a participant in two major interdisciplinary research projects: Global Terrorism and Collective Responsibility, funded by the European Research Council, and Split-Second Morality: Protecting Civilians in Asymmetric Conflicts, funded by the Georgetown University program on complex moral problems.
Professor Regan's work on ethics includes Eat What You Kill: The Fall of a Wall Street Lawyer;Confidence Games: Lawyers, Accountants, and the Tax Shelter Industry (with Tanina Rostain; and Professional Responsibility: Representing Business Organizations (with John K. Villa) He also is the author of two books that analyze family law through the lens of the debate between liberal and communication political philosophy, Alone Together: Law and the Meanings of Marriage and Family Law and the Pursuit of Intimacy. He is the co-editor with Anita Allen of Debating Democracy's Discontent: Essays on American Politics, Law and Public Philosophy.
Before joining Georgetown, Professor Regan was an associate at the law firm of Davis Polk and Wardwell, and served as law clerk to Justice William J. Brennan, Jr. on the U.S. Supreme Court and then-Judge Ruth Bader Ginsburg on the U.S. Court of Appeals for the D.C. Circuit.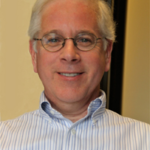 Professor Schoenholtz is a Professor from Practice at Georgetown Law, where he directs the Human Rights Institute and the Center for Applied Legal Studies, the asylum clinic. He also directs the Certificate in Refugees and Humanitarian Emergencies at Georgetown's Institute for the Study of International Migration. He has taught courses on Refugee Law and Policy, Refugees and Humanitarian Emergencies, and Immigration Law and Policy, as well as a practicum on the rights of detained immigrants. Prior to teaching at Georgetown, Professor Schoenholtz served as Deputy Director of the US Commission on Immigration Reform. He also practiced immigration, asylum, and international law with the Washington, DC law firm of Covington &Burling. He has conducted fact-finding missions in Haiti, Cuba, Ecuador, Germany, Croatia, Bosnia, Malawi, and Zambia to study root causes of forced migration, refugee protection, long-term solutions to mass migration emergencies, and humanitarian relief operations.
Professor Schoenholtz researches and writes regularly on refugee law and policy. His publications include:The New Refugees and the Old Treaty:Persecutors and Persecuted in the Twenty-First Century (forthcoming);Lives in the Balance: Asylum Adjudication by the Department of Homeland Security (co-author) Rejecting Refugees: Homeland Security's Administration of the One-Year Bar to Asylum (co-author);Refugee Roulette: Disparities in Asylum Adjudication (co-author);Refugee Protection in the United States Post-September 11th;The Uprooted: Improving Humanitarian Responses to Forced Migration (chapter on "Improving Legal Frameworks"); and Aiding and Abetting Persecutors: The Seizure and Return of Haitian Refugees in Violation of the UN Refugee Convention and Protocol.
Dr. Schoenholtz holds a JD from Harvard Law School and a PhD from Brown University.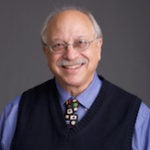 Professor Schrag teaches Civil Procedure and Professional Responsibility, and he co-directs the Center for Applied Legal Studies, in which students represent refugees from persecution who are seeking asylum in the United States. He served for 21 years as the Director of the Public Interest Law Scholars Program, through which selected law students who plan careers as public interest lawyers receive scholarship grants and special academic enrichment and guidance in that field. Before joining the Law Center faculty in 1981, he was assistant counsel to the NAACP Legal Defense and Educational Fund, Consumer Advocate of the City of New York, a professor at Columbia University Law School, and Deputy General Counsel of the U.S. Arms Control and Disarmament Agency, from which he received a Meritorious Honor Award in 1981. Professor Schrag has also had a distinguished and varied career in civic service, which has included positions as a delegate to the District of Columbia Statehood Constitutional Convention in 1982, an editor and consultant on consumer protection during the Carter-Mondale transition, a consultant to the New York State Consumer Protection Board, a consultant to the Governor's Advisory Council of Puerto Rico, and an Academic Specialist for the United States Information Agency in the Czech Republic and Hungary. In addition, he drafted New York City's Consumer Protection Act of 1969. He is also a prolific author, having written dozens of articles on consumer law, nuclear arms control, political asylum, and various other topics for both law journals and popular publications. He is the author of fifteen books, including Reflections on Clinical Legal Education (with Michael Meltsner, 1998), Asylum Denied: A Refugee's Struggle for Safety in America (with David Ngaruri Kenney, 2008); Refugee Roulette: Disparities in Asylum Adjudication and Proposals for Reform (with Jaya Ramji-Nogales and Andrew I. Schoenholtz, 2009); and Lives in the Balance: Asylum Adjudication by the Department of Homeland Security (with Jaya Ramji-Nogales and Andrew I. Schoenholtz, 2014).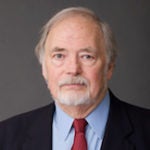 Professor Stewart joined the faculty following his retirement from the U. S. Department of State, where he served as Assistant Legal Adviser for Private International Law. Previously he had been Assistant Legal Adviser for Diplomatic Law and Litigation, for African Affairs, for Human Rights and Refugees, for Law Enforcement and Intelligence, and for International Claims and Investment Disputes, as well as Special Assistant to the Legal Adviser. Before joining the government, he was in private practice with Donovan Leisure Newton & Irvine in commercial and antitrust litigation. He was Adjunct Professor for over 25 years and received Georgetown's Charles Fahy award for distinguished adjunct faculty teaching in 2003-2004.
Prof. Stewart is President of the American Branch of the International Law Association and a member of the Board of Editors of the American Journal of International Law as well as the Secretary of State's Advisory Committee on Private International Law. The American Law Institute selected him to serve as one of the Reporters working on the Restatement (Fourth), Foreign Relations Law of the United States. He previously served on the Executive Council of the ABA's Section of International Law and the Executive Council of the American Society of International Law. From 2008-2016 he was a member of the Inter-American Juridical Committee, which advises the Organization of American States on juridical matters of an international nature and promotes the progressive development and codification of international law.
Professor Stewart co-directs the Global Law Scholars Program, directs the Center on Transnational Business and the Law, and teaches courses in public and private international law, foreign relations law, international immunities, international criminal law and civil litigation. He co-edited the multi-volume Digest of U.S. Practice in International Law for the years 1990-2003, and authored The Foreign Sovereign Immunization Act: A Guide for Judges (2013) as well as the Nutshell on International Criminal Law (2014). With Professors Luban and O'Sullivan, he co-authored International and Transnational Criminal Law (Aspen 2nd ed., 2014), and is a co-author of the Nutshell on International Human Rights (5th ed.) in 2017. He served to Major, U.S. Army Reserves in military intelligence.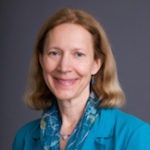 Professor Jane Stromseth teaches and writes in the fields of constitutional law, justice and accountability for atrocity crimes, and international human rights. From 2013 to 2015, she served at the U.S. Department of State as Deputy to the Ambassador-at-Large in the Office of Global Criminal Justice and then as acting head of the office. She previously served in government as Senior Adviser on Rule of Law and International Humanitarian Policy at the Department of Defense, where she worked on establishment of the Atrocity Prevention Board; as Director for Multilateral and Humanitarian Affairs at the National Security Council; and as an Attorney-Adviser in the Office of the Legal Adviser at the Department of State.
Dr. Stromseth has written widely on topics including post-conflict justice and rule of law building, humanitarian intervention, constitutional war powers, and international law and the use of force. She is co-author of Can Might Make Rights? Building the Rule of Law After Military Interventions(2006); editor of Accountability for Atrocities: National and International Responses (2003); and author of The Origins of Flexible Response: NATO's Debate over Strategy in the 1960s (1988); as well as numerous articles and book chapters.
Prior to joining the Georgetown faculty, Dr. Stromseth served as law clerk to U.S. Supreme Court Justice Sandra Day O'Connor and to Judge Louis F. Oberdorfer of the U.S. District Court for the District of Columbia. Dr. Stromseth is a member of the Council on Foreign Relations and a Counsellor of the American Society of International Law. She received her doctorate in International Relations at Oxford, where she was a Rhodes Scholar, and her law degree at Yale.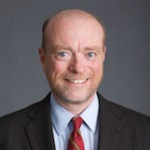 William M. Treanor is the Dean and Executive Vice President of Georgetown University Law Center. He joined Georgetown in 2010 and was reappointed to serve a second five-year term beginning July 1, 2015. Under Treanor's leadership, Georgetown Law has hired 29 new faculty members, expanded the number of certified experiential offerings for students from 450 to more than 2000 seats, nearly doubled financial aid and experienced the most successful fundraising year in its history, raising over $27.5 million in 2016.
In 2012, he was recognized by the National Law Journal as a "Champion" because of his work to "uph[o]ld the profession's core values," and in the same year he received the 2012 David Stoner Uncommon Counselor Award from the David Nee Foundation for his efforts to raise mental health awareness among law students. National Jurist magazine has named him one of the most influential people in legal education four times.
Treanor's areas of expertise include constitutional law, property, criminal law, intellectual property and legal history. He has been recognized as one of the 10 most-cited legal history scholars in the United States by the University of Chicago Law School's Brian Leiter. At Georgetown Law, he has taught a first-year legal justice seminar and an upper-level course on the drafting of the U.S. Constitution.
Before coming to Georgetown, Treanor was Dean and Paul Fuller Professor of Law at Fordham Law School, where he began teaching in 1991. He also has served in a variety of positions in the government, including Deputy Assistant Attorney General in the Office of Legal Counsel, U.S. Department of Justice; Associate Counsel, Office of Independent Counsel during the Iran/Contra investigation; Special Assistant U.S. Attorney in the District of Columbia United States Attorney's Office; and Special Assistant to the Chair of the New York State Commission on Government Integrity. He was a law clerk to the Honorable James L. Oakes, U.S. Court of Appeals for the Second Circuit. Treanor has a Ph.D. in history from Harvard University, a B.A. from Yale College (summa cum laude) and a J.D. from Yale Law School.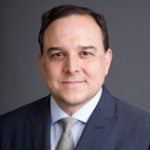 After graduating from law school, where he was Articles and Book Reviews Editor of the Columbia Law Review, Professor Vazquez served as a law clerk to the Honorable Stephen Reinhardt of the U.S. Court of Appeals for the Ninth Circuit. He then practiced law with Covington and Burling in Washington, DC, before joining the law school faculty as a visiting professor of law in 1990, and then as an associate professor in 1991. From 2000 to 2003, he was the United States member of the Inter-American Juridical Committee, the organ of the Organization of American States responsible for juridical matters and for promoting the progressive development and codification of international law in the Americas. Professor Vazquez has written and taught primarily in the areas of international law, constitutional law, and federal courts.