Rosa Brooks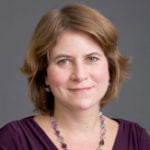 Rosa Brooks teaches courses on international law, national security, constitutional law, and other subjects. She also writes a weekly column for Foreign Policy, and serves as a Senior Fellow at New America.
From 2009-2011, Brooks served as Counselor to Under Secretary of Defense for Policy Michele Flournoy. During her time at the Defense Department, Brooks also founded the Office for Rule of Law and International Humanitarian Policy, and also led a major overhaul of the Defense Department's strategic communication and information operations efforts. In July 2011, she received the Secretary of Defense Medal for Outstanding Public Service.
From 2005-2009, Brooks was a weekly op-ed columnist for the Los Angeles Times, and served as faculty director of GULC's Human Rights Institute. In 2006-2007, Brooks served as Special Counsel to the President at the Open Society Institute in New York. From 2001-2006, she was an associate professor at the University of Virginia School of Law, where she taught human rights law, constitutional law, and criminal law.
Brooks has also served as a senior advisor at the US Department of State, a consultant for Human Rights Watch, a fellow at the Carr Center at Harvard's Kennedy School of Government, a board member of Amnesty International USA, a Term Member of the Council on Foreign Relations, a lecturer at Yale Law School, a member of the Executive Council of the American Society of International Law, a member of the World Economic Forum's Global Agenda Council on Fragile States, the board of the National Security Network and the Steering Committee of the White Oak Foreign Policy Leaders Project.
In addition to her popular writing, Brooks has written numerous scholarly articles on international law, failed states, post-conflict reconstruction and the rule of law, human rights, terrorism and the law of war.
Her most recent book, How Everything Became War and the Military Became Everything, was published in 2016 by Simon and Schuster.  She is also the author of Can Might Make Rights? The Rule of Law After Military Interventions (with Jane Stromseth and David Wippman), published in 2006 by Cambridge University Press. Her government and NGO work has involved field research in Iraq, Afghanistan, Indonesia, Israel, Palestine, Kosovo, China, Russia, Ghana, Kenya, Uganda, South Africa, and Sierra Leone, among other places.
Brooks received her A.B. from Harvard in 1991 (history and literature), followed by a master's degree from Oxford in 1993 (social anthropology) and a law degree from Yale in 1996.
Julie Cohen
Laura Donohue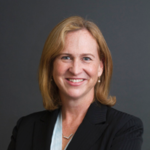 Laura K. Donohue is a Professor of Law at Georgetown Law, Director of Georgetown's Center on National Security and the Law, and Director of the Center on Privacy and Technology. She writes on constitutional law, legal history, emerging technologies, and national security law. Her most recent book, The Future of Foreign Intelligence: Privacy and Surveillance in a Digital Age (Oxford University Press, 2016), was awarded the 2016 IIT Chicago-Kent College of Law/Roy C. Palmer Civil Liberties Prize. She also has written The Cost of Counterterrorism: Power, Politics, and Liberty (Cambridge University Press, 2008); and Counterterrorist Law and Emergency Law in the United Kingdom 1922-2000 (Irish Academic Press, 2007).
Professor Donohue's articles have been published by California Law Review, University of Chicago Law Review, Stanford Law Review, University of Pennsylvania Law Review, Harvard Journal of Law and Public Policy, and numerous other scholarly journals.
In November 2015, the U.S. Foreign Intelligence Surveillance Court appointed her as one of five amici curiae under the 2015 USA FREEDOM Act.
Professor Donohue is a Life Member of the Council on Foreign Relations; an Advisory Board Member of the Electronic Privacy Information Center; and Reporter for the American Bar Association's Criminal Justice Section Task Force on Border Searches of Electronic Devices. She has served on the Board of the American Bar Association's Standing Committee on Law and National Security and is a Senior Scholar at Georgetown Law's Center for the Constitution.
Donohue obtained her AB in Philosophy (with Honors) from Dartmouth College; her MA in Peace Studies (with Distinction) from the University of Ulster, Northern Ireland; her JD (with Distinction) from Stanford Law School; and her PhD in History from the University of Cambridge, England.
Jennifer A. Hillman
Marty Lederman
David Luban
Paul Ohm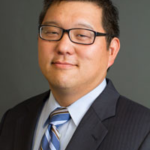 Paul Ohm is a Professor of Law at the Georgetown University Law Center. He specializes in information privacy, computer crime law, intellectual property, and criminal procedure. He teaches courses in all of these topics and more and he serves as a faculty director for the Center on Privacy and Technology at Georgetown.
In his work, Professor Ohm tries to build new interdisciplinary bridges between law and computer science. Much of his scholarship focuses on how evolving technology disrupts individual privacy. His articleBroken Promises of Privacy: Responding to the Surprising Failure of Anonymization, 57 UCLA Law Review 1701, has sparked an international debate about the need to reshape dramatically the way we regulate privacy. He is commonly cited and quoted by news organizations including the New York Times, Wall Street Journal, and NPR.
Professor Ohm began his academic career on the faculty of the University of Colorado Law School, where he also served as the Associate Dean for Academic Affairs and Faculty Director for the Silicon Flatirons Center. From 2012 to 2013, Professor Ohm served as Senior Policy Advisor to the Federal Trade Commission. Before becoming a professor, he served as an Honors Program trial attorney in the U.S. Department of Justice's Computer Crime and Intellectual Property Section. Before that, he clerked for Judge Betty Fletcher of the United States Court of Appeals for the Ninth Circuit and Judge Mariana Pfaelzer of the United States District Court for the Central District of California. He is a graduate of the UCLA School of Law.
Before attending law school, Professor Ohm worked for several years as a computer programmer and network systems administrator after earning undergraduate degrees in computer science and electrical engineering from Yale University. Today he continues to write thousands of lines of python and perl code each year. Professor Ohm blogs at Freedom to Tinker.
Milton Regan
Andrew I. Schoenholtz
Philip Schrag
David P. Stewart
Jane Stromseth
Dean William M. Treanor
Carlos Manuel Vázquez